Illicit Drugs Seized By Windsor Police
Monday May 31st, 2021
Posted at 7:07pm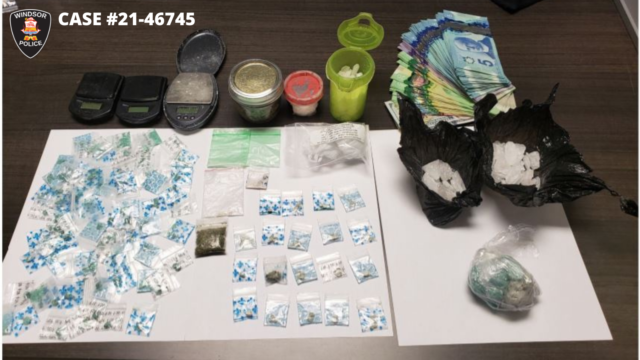 A Windsor man is facing charges after being stopped by police.
It was around 12:45pm on Sunday, May 30th, 2021, members of the Windsor Police Service City Centre Patrol Unit were conducting patrol in the 400 block of Wyandotte Street East when they located a male they believed was a subject of an arrest warrant.
Officers were able to confirm the male's identity and arrested him without incident.
Through investigation, the male was found to have in his possession, a quantity of illicit drugs and currency, among other things.
Joseph Smith, a 50 year old male from Windsor, is charged with three counts of possession for the purpose of trafficking (grey fentanyl, teal fentanyl and methamphetamine).