Several Nursing Students Test Positive For COVID-19
Sunday November 8th, 2020
Posted at 8:11pm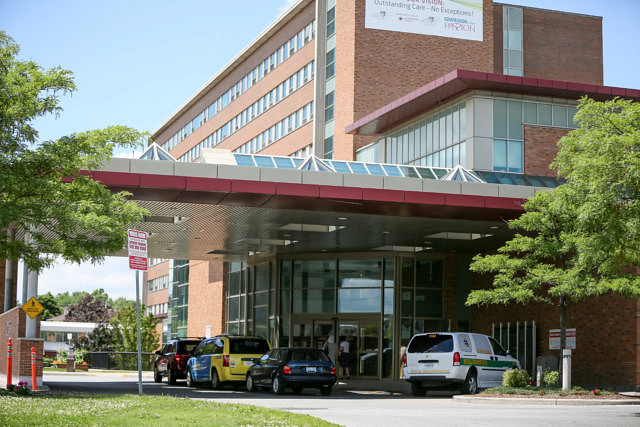 Windsor Regional Hospital reports that several nursing students who have been participating in clinical placements at the hospital have tested positive for COVID-19.
The hospital says they were notified Sunday that four University of Windsor nursing students who tested positive for COVID-19 were doing their clinical placements at the hospital. Three were on the 7West and 6Eas units at the Ouellette campus on November 3rd and November 6th, and a fourth was on the 8North unit at Met Campus on November 3rd.
The hospital was subsequently notified that a St. Clair College nursing student tested positive for COVID-19 was at the 6North unit at Met Campus for student placement on November 2nd.
In all cases, the hospital says their initial positive contact with COVID-19 came from the community, not from inside the hospital.
In response, the hospital has initiated the following actions:
Notifying possible staff contacts.

Offering all staff on those units, or who have worked on those units especially during this past week, the opportunity to be swabbed as soon as possible on the floor or at the Ouellette Assessment Centre. Staff can continue to work so long as they do not have symptoms for COVID-19 and must monitor symptoms as normal.

They are identifying patient contacts. Since these are students placements, contacts with patients are limited. All patients on these floors and any visitors from the past week are offered the same opportunity for a COVID-19 swab test.

Temporarily stopped any movement of patients from these floors, except when they are to be discharged home.

All nursing student placements from the University of Windsor and St. Clair College on any unit at WRH have stopped until further notice. Also, all clinical student placements from the University of Windsor (except for Schulich clinical placements) and St. Clair College on 7W and 6E at Ouellette and 6N and 8N at Met have been halted until this issue is cleared.

They are in the process of completing an immediate deep clean of the impacted units.

Effective immediately, they have suspended any visitation to these floors (7W, 6E Ouellette and 6N, 8N at Met) until the issue is cleared (with exceptions for end of life and palliative patients).
The Hospital says they will continue to collaborate with the Windsor-Essex County Health Unit, the University of Windsor and St. Clair College and will keep the community informed during this situation.