Fentanyl Seized In Windsor Drug Trafficking Investigation
Friday June 12th, 2020
Posted at 11:59am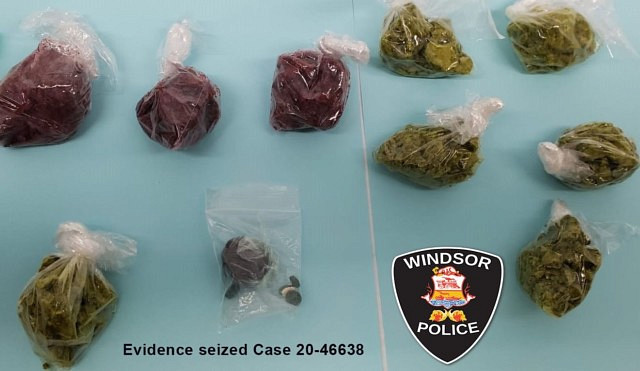 Windsor Police have arrested a Toronto man after a drug investigation in the city.
On Wednesday, police located a vehicle being driven by a suspect that had previously identified, along Highway 401, approaching the city.
Police stopped the vehicle around 7pm in the 3800 block of King Street. The suspect, who was the driver and lone occupant, was arrested without incident.
Police say officers seized over 250 grams of fentanyl packaged in various colours (purple, green, brown and black), three 80 milligram oxycodone pills and a number of cell phones.
Mohamud Farah, a 31 year old male from Toronto, is charged with possession of a controlled substance for the purpose of trafficking fentanyl – X4, and possession of a controlled substance – oxycodone.