Three Charged In Drug Trafficking Investigation
Friday February 14th, 2020
Posted at 11:55am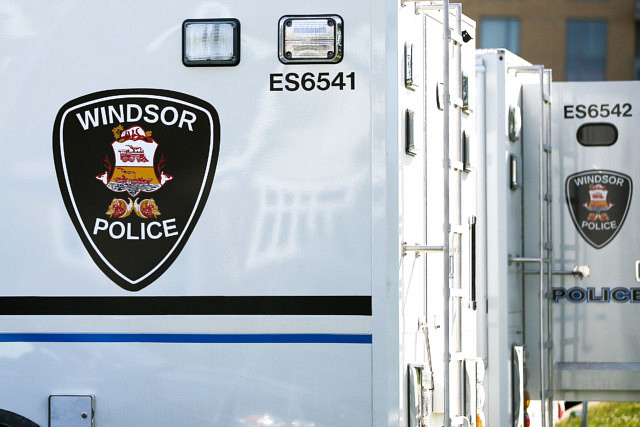 Three people are facing charges after a drug trafficking investigation.
According to police, in February the Drugs and Guns Unit identified suspects in relation to an investigation involving the suspected trafficking of illicit drugs.
Judicial authorization to search a motel room located in the 2400 block of Dougall Avenue was obtained.
On Wednesday, February 12th, 2020, at approximately 11pm, officers located three suspects inside of a vehicle in the area of the involved motel. All three suspects were arrested without incident.
Through investigation a quantity of illicit drugs was located in the possession of the male driver. A quantity of suspected cocaine was also located inside the vehicle.
Soon after the arrests, the search warrant was executed at the involved motel room.
A substantial quantity of crystal methamphetamine, cocaine, fentanyl, cannabis, and several other items related to drug trafficking were located and seized during the investigation.
Mustapha Chamas, a 20-year-old male, Mustafa Mahr, a 22-year-old male and Sara Gibson, a 22-year-old female, all from Windsor, are charged with possession of cocaine for the purpose of trafficking, possession of methamphetamine for the purpose of trafficking and possession of fentanyl for the purpose of trafficking.