Customs And Border Protection Arrest Dayton Man Who Fled Ambassador Bridge
Thursday February 6th, 2020
Posted at 3:41pm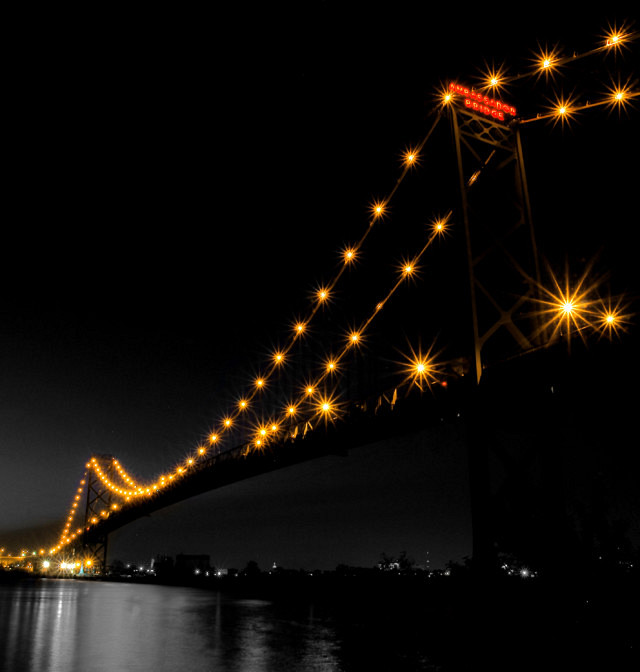 U.S Customs and Border Protection Officers arrested a Dayton, Ohio man who fled the Ambassador Bridge after being referred for a secondary inspection.
Officials say that on January 22nd, 2020 a 31-year-old U.S. Citizen, was stopped for an inspection at the Ambassador Bridge. After am=n Officer referred him for a secondary inspection, he sped away at a high rate of speed; past the secondary inspection area, through the toll booths and onto a metro Detroit freeway.
An arrest warrant was obtained for not presenting his vehicle, and all persons on board, for inspection, to a Customs Officer.
On January 31st, 2020, the wanted subject was taken into custody by the Dayton Ohio Police Department on separate local charges. During booking Dayton PD confirmed the warrant that was placed on the subject by U.S. Customs and Border Protection.
Officers from Detroit took custody of the subject in Dayton on February 4th, 2020 and escorted him to the United States District Court – Southern District of Ohio where he was ultimately turned over to the U.S. Marshals. If the subject is found guilty, he could face a fine, imprisonment or both.
"It is illegal to bypass an inspection at the border. Any attempt to do so will be prosecuted to the fullest extent of the law," said Devin Chamberlain, CBP Area Port Director in Detroit.