Police Seeking To Identify Suspect In Fraud Investigation
Friday November 8th, 2019
Posted at 9:37pm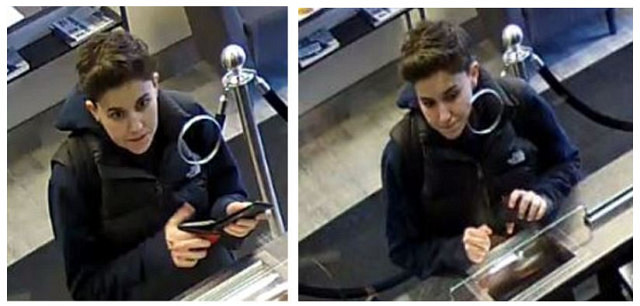 Windsor Police are looking to identify a suspect wanted in a fraud investigation.
Police say that on Wednesday, November 6th, 2019 they were contacted by a victim who reported that while attempting to complete a debit transaction, the card was declined.
The victim then attempted to use a banking application on the phone and was locked out of the account. The victim became suspicious and attended the bank in person to learn that a large quantity of currency was withdrawn from accounts on the previous day.
Police say that it was discovered that a female suspect had entered a bank, presented fraudulent identification in the victim's name, and was also able to answer security questions correctly in order to obtain a debit card associated to the victim's bank accounts.
The suspect then attended several different locations throughout the city making withdrawals.
The suspect is described as a female white, early 20's, 5'7, slim, short black hair, wearing a black North Face "puffy jacket", and a red Jansport backpack.
Anyone with information is asked to contact Windsor Police Service at 519-255-6700 ext. 4330, Crime Stoppers anonymously at 519-258-8477 (TIPS) or online at www.catchcrooks.com.