Arrest Made In Serbu Tire Arson Investigation
Thursday August 29th, 2019
Posted at 2:24pm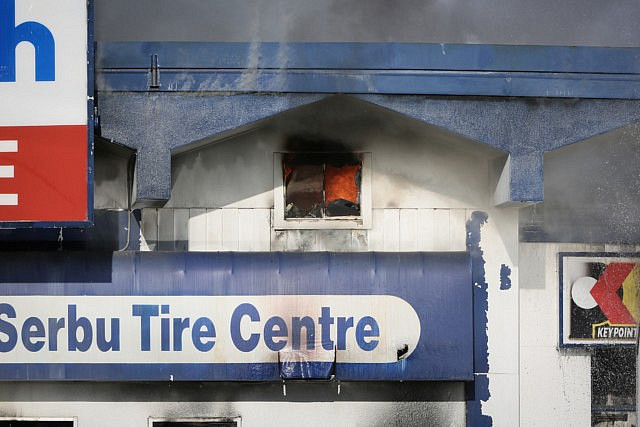 Windsor Police have now charged one person after a fire at Serbu Tire on Howard Avenue.
The fire broke out around 6:30am on Sunday, June 23rd, 2019 and caused $500,000 in damage to the building and contents.
The fire was determined to be arson.
A male suspect was identified and subsequently arrested on August 28th, 2019 without incident.
James Kirby, a 53-year-old male from Windsor, is charged with arson causing property damage.