Wyandotte Street East Convenience Store Robbed
Wednesday May 15th, 2019
Posted at 2:47pm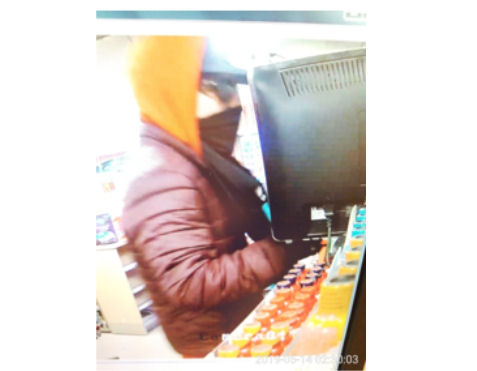 Windsor Police are looking for public assistance to identify a suspect after a report of a Convenience Store robbery in the 4900 block of Wyandotte Street East.
Police say that just after midnight on Monday, May 13, 2019, a male suspect entered the store, holding a knife and demanded money. The suspect fled, running north across the street and then continued west.
A quantity of Canadian currency was taken.
There were no reported injuries.
The suspect is described as a male white, approximately 5'9″, and 150 lbs. He .was wearing black goggles, a black scarf covering his face, a black baseball cap, a red hooded sweater, a purple jacket, blue jeans, and dark running shoes.
Anyone with information is asked to contact Windsor Police at 519-255-6700 ext. 4830, Crime Stoppers anonymously at 519-258-8477 (TIPS) or online at www.catchcrooks.com.