South Windsor Jewelry Store Robbed
Wednesday November 14th, 2018
Posted at 10:37am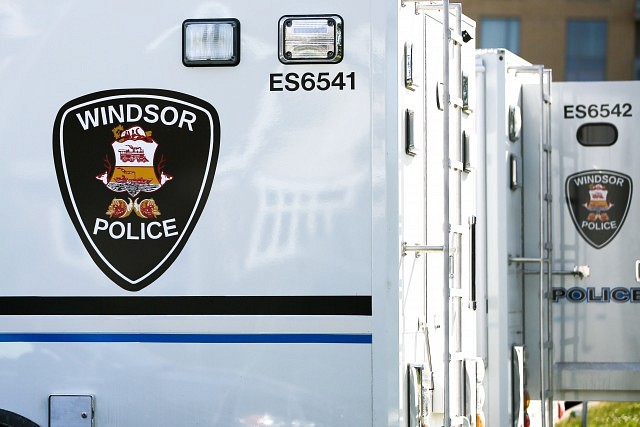 Windsor Police are investigating after a south Windsor jewelry store was robbed.
Police say that around 5:30pm pm Tuesday, November 13th, 2018 they were called to a robbery in progress at a jewelry store located in the 4100 block of Walker Road.
Initial information was that suspects were stealing jewelry from a showcase and were armed with weapons.
Officers arrived within minutes and learned that the suspects had fled the scene in a vehicle.
The investigation revealed that two suspects entered the business, one carrying an axe and one carrying a suspected firearm. The suspects used the axe to smash a number of display cases and fled the scene with a quantity of jewelry.
The suspects ran into a waiting vehicle and drove off northbound on Walker Road.
The suspect vehicle is described as being grey coloured Dodge Durango.
The first suspect is described as a white male approximately 5'9 and 170 lbs. His face was concealed with a black ski mask, and he was wearing a brown work jacket with white lining and a hooded sweatshirt, black pants, work boots, and white gloves. He was carrying a suspected firearm.
The second suspect was also a male who had his face concealed with a black ski mask. He was wearing a black or dark grey jacket with hood, dark gloves, grey jogging pants with an emblem on the left leg and black shoes. He was carrying an axe.
Both suspects are to be considered armed and dangerous.
Anyone with information is asked to contact Windsor Police Service at 519-255-6700 ext. 4830, Crime Stoppers anonymously at 519-258-8477 (TIPS) or online at www.catchcrooks.com.