Police Continue To Investigate Ouellette Avenue Shooting
Thursday November 1st, 2018
Posted at 4:46pm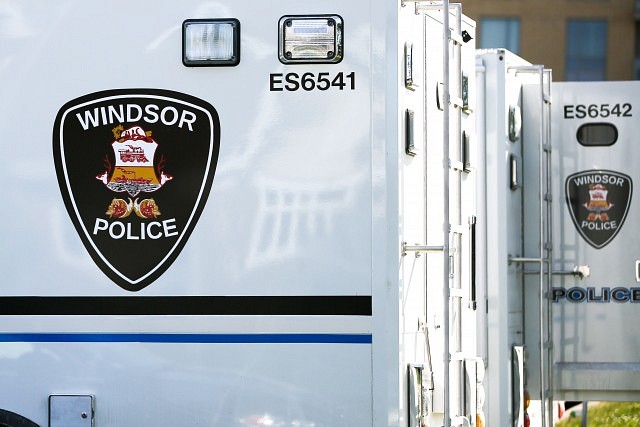 Windsor Police continue to investigate a shooting in the city.
Police say that they were called around 9:45pm on Wednesday, October 31st, 2018 to the area of the 1600 block of Ouellette Avenue for a report of shots-fired.
Police say that a vehicle had been parked at the rear of an apartment building located at 1666 Ouellette Avenue. Investigators believe that a male suspect had entered the occupied vehicle. Prior to leaving that scene, a firearm was discharged into the vehicle.
The vehicle then drove off northbound on Dufferin Street, and the suspect fled on foot toward Dufferin Street.
At approximately 10pm officers received information that a male had arrived at a hospital in Windsor being treated for a single gunshot wound.
Officers attended and met with the victim, identified as a 22-year-old male from Windsor.
Officers also located and seized the involved vehicle from a parking lot of the hospital.
Several witnesses were interviewed.
The suspect police are looking for is described as male black, approximately 20-25 years of age with long black hair pulled back and put in a bun. He was wearing a black jacket over a black hoodie and jeans.
Investigators are gathering surveillance footage from the area.
Anyone with information is asked to call police.