PHOTOS: Old Windsor Value Village Becomes Springz Trampoline Park
Tuesday June 9th, 2015, 8:19pm
Hello time traveller!!
This article is 2739 days old.
The information listed below is likely outdated and has been preserved for archival purposes.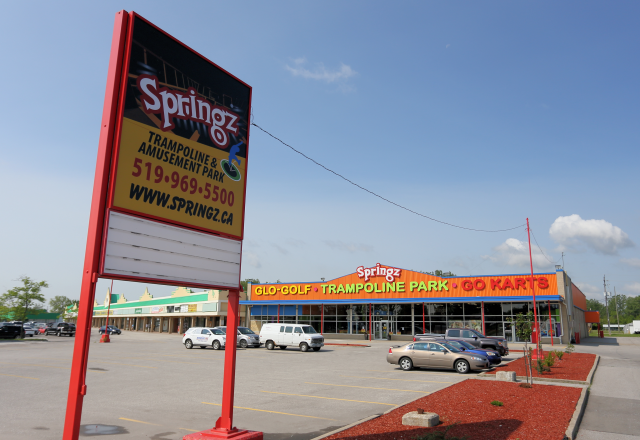 Have you ever wanted to bounce off the walls? Jump high in the air to slam-dunk a basketball? Play dodgeball on a field of trampolines?
Springz will have you head over heels – literally – flipping into foam pits, tossing balls at each other and even using a trampoline as a boost to dunk basketballs into nets. The centre opens up Thursday at 2411 Dougall Avenue from 4pm to 9pm, and you certainly don't have to be a kid to enjoy it.
Assistant manager Curtis Bannon said he's had a lot of fun getting the centre up and running, after all, how often do you get to jump around on trampolines for your job orientation?
"I think it's a great thing, an indoor facility in Windsor especially on rainy days, I think the kids are going to love it," said Bannon. "It's a good fitness environment. I think we're going to have a lot of school field trips in here, different groups whether it be Girl Guides or anything like that. Eventually we'll have fitness classes in here as well. It's an exciting place to be."
The main floor is nearly finished and includes a number of trampoline areas specifically for different things. One will be a dodge ball area where an employee will officiate each of the games. One area will be specifically for basketball so people can practice their slam-dunking abilities, which Bannon thinks will be a huge hit amongst the older crowd. There's also a foam pit area where kids can go to test out their flips and tricks and land in a soft pit of foam.
In addition to the trampolines, there's an arcade and lockers for storing personal items. Bannon said keeping your pockets empty is very important.
"They do need to take everything out of their pockets," said Bannon. "It does fall out easily and when it goes under the trampoline we can't get it right away when people are jumping on them so we will ask that everybody remove everything that they could possible lose."
Before entering the trampoline area, anyone under the age of 18 must have a waiver signed by a parent or legal guardian, not just an adult. Bannon said the waivers are available online for parents to fill out before they send their children with whomever will be bringing them to the establishment. Hard copies are also available at the centre. While the facility is safe, Bannon said it is a fitness facility and everyone needs to understand the risks that could arise when you get any number of people jumping together.
"We had about 50 kids in here for a private party as kind of a trial run and there were no big injuries but just in case, it is important," said Bannon. "It is a fitness atmosphere, there are a lot of activities so we just want to make sure that everybody is safe and covered."
The next area of business will be the lower area, which is expected to open September 1st and will host Glo-Golf and Go-Karting. The Go-Karting track will be smaller than most people are used to, but it's not speed, it's precision that will be key when turning the tight corners.
The cost to participate in the Jump Zone trampoline activities will be $10 for half an hour and $14 for a full hour, which Bannon said may not seem like a long time, but when you're jumping on the trampolines for even minutes, it's easy to break a sweat.
"We will have it set up so that when somebody comes in and pays for their time, they're going to get a sticker, nametag or bracelet, something like that of a certain color, that's going to designate the time-slot that they're in," said Bannon. "I think we'll be able to tell how long it's been by whether they have any energy left because an hour is a lot of time on these."
Additionally, everyone will have to wear special Springz socks, which come at $3 per pair. Bannon said they have grips on the bottoms, which make a big difference and prevent some of the slipping and sliding. Once you buy the socks once, you take them home and bring them back so you don't have to pay that $3 fee again.
The hours of operation for the centre will be Tuesday through Thursday 4pm to 9pm, Friday 2pm to 11pm, Saturday 10am to 11pm and Sunday 10am to 8pm. The centre will be closed on Mondays for cleaning.
"Personally, it's been a lot of fun getting it going, we're making a lot of new additions every day," said Bannon. "It's exciting, it's new, it's brand new to me, brand new to all of our employees and so it is an exciting time. It's a fun atmosphere to work where some people enjoy coming here to work everyday."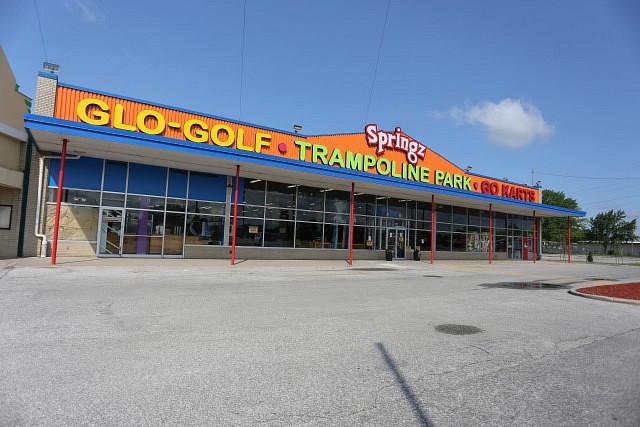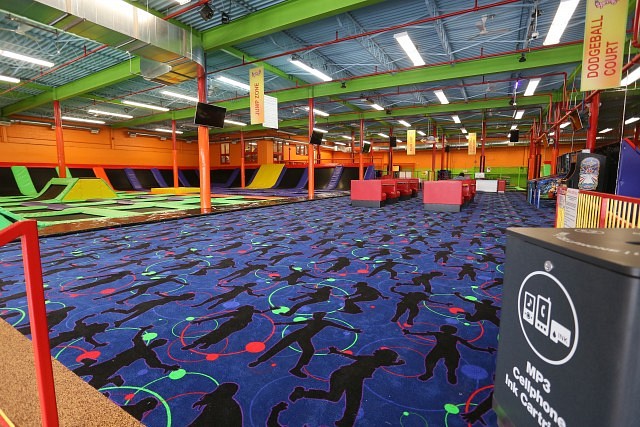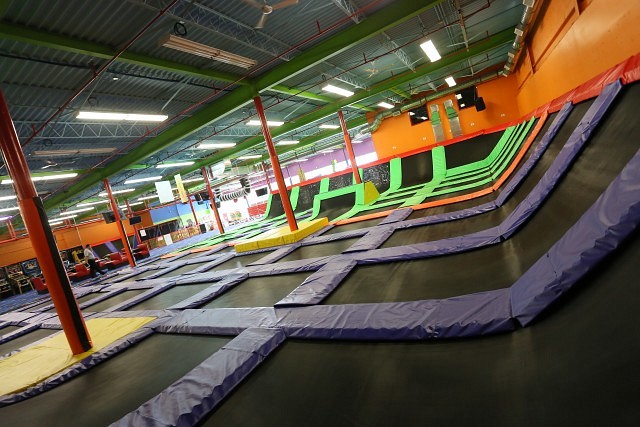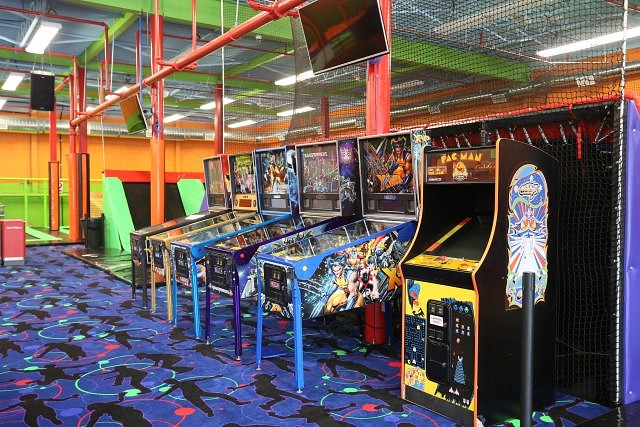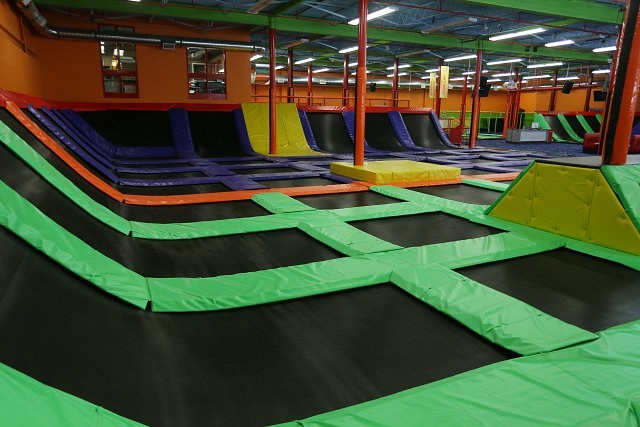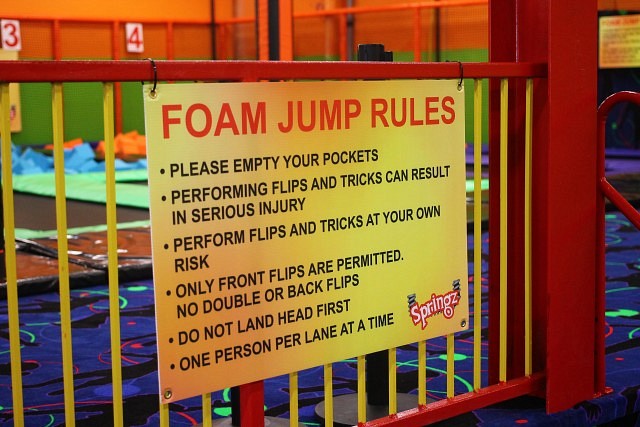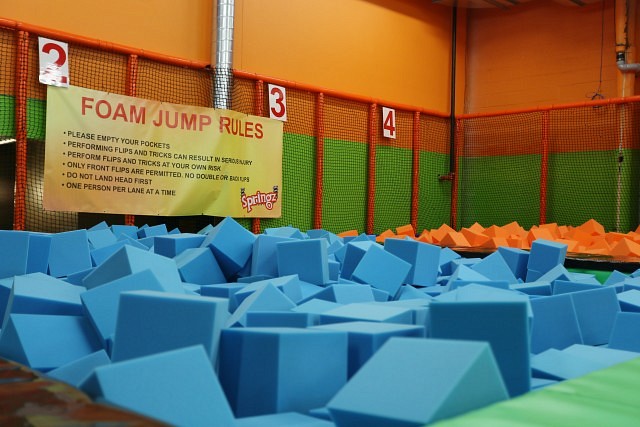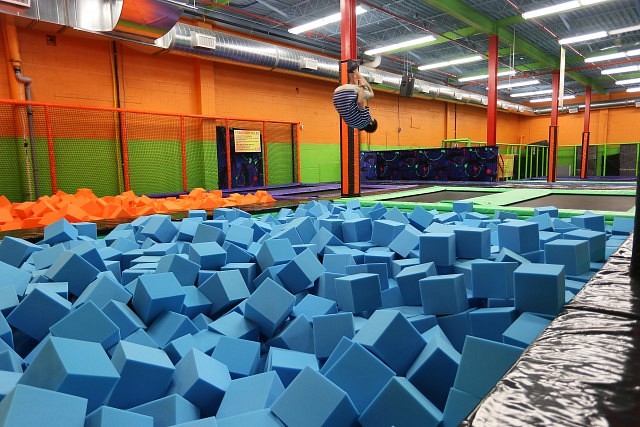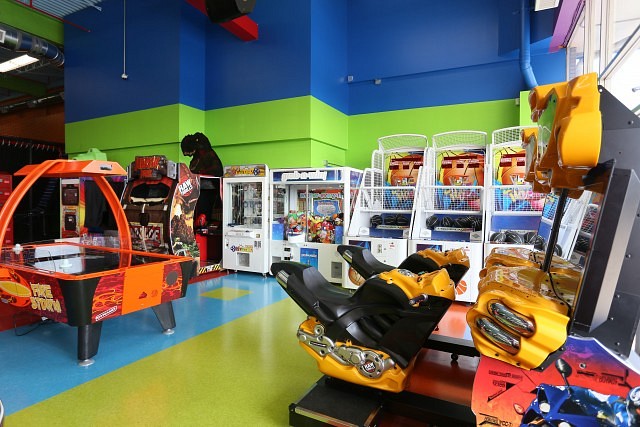 Content Continues Below Local Sponsor Message
Content Continues Below Local Sponsor Message
Content Continues Below Local Sponsor Message