Four People Arrested For Using Fake $100 US Bills
Thursday February 28th, 2013
Posted at 1:21pm

Hello time traveller!!

This article is 1966 days old.

The information listed below is likely outdated and has been preserved for archival purposes.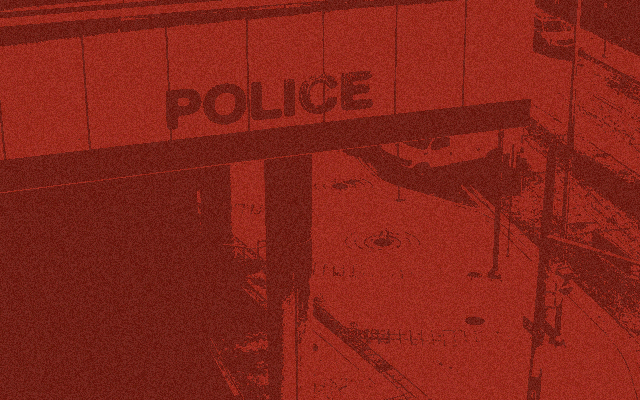 On Wednesday February 27th Windsor Police were dispatched to a gas station located in the 1800 block of Tecumseh Road East in regards to a fraud. The complainant indicated that a female attempted to pass a counterfeit $100 U.S. bill. Officers obtained a detailed description of the female and vehicle that she was in.
The complainant advised that the same female passed a counterfeit bill at another gas bar located in the 2900 block of Howard Avenue. Police observed surveillance footage of the transactions at both gas bars and confirmed that the same woman was involved in both instances. Several other businesses were calling in similar fraud attempts.
Officers located the vehicle, a 2001 beige Pontiac Aztek, on Betts Avenue near the intersection of Algonquin. Police attempting to stop the vehicle activated their lights and sirens. The vehicle drove away and would not stop for police. The vehicle was pursued briefly for approximately one Kilometer. The vehicle struck a fence in the 1700 block of Northway Avenue at a low rate of speed.
A male with tattoos on his neck exited the driver's door and fled on foot. Three other occupants remained in the vehicle. Police directed the occupants to exit the vehicle one at a time. An 18-year-old woman, observed in the surveillance footage at the gas bars, exited the vehicle first and was placed under arrest without incident. The second person was a 16-year-old young person. He was arrested without incident. The third party was a 21 year old woman and was the registered owner of the vehicle. The 22-year-old driver of the vehicle was located by police hiding in a rear yard in the 1600 block of California Avenue, he was also arrested without incident.
All parties are from the Toronto area except for the 18-year-old Woman who is from Windsor. All four are expected to appear in court later today. Police have learned that the 21-year-old woman was charged and released on a promise to appear for similar charges Monday February 25th, 2013 in the Toronto area.
Windsor Police are asking anyone with information regarding this incident to call police at (519)-255-6700 ex (4330) or anonymously to Crime Stoppers at 519-258-TIPS (8477) It is anticipated that there may be additional victims of this fraud. Police are asking anyone who may have received a suspicious $100 U.S. bill to call in and report it.