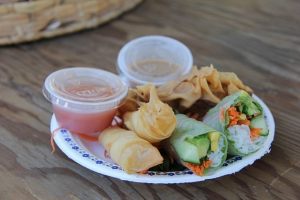 This two day event will be an exhibit of delectable tastes and unique talents, all at a beautiful waterfront setting nestled on Lake St. Clair.
June 16th, 2017 to June 17th, 2017
Runs both days from 5pm to 1am.
Must be 19 years of age or older.
Shuttle buses will be starting at 5pm from Tecumseh Arena and running regularly throughout the evening.
Food Vendors
Wrap Shak
Cora Pizza
Taste Buds Inc.
Friendly Beast
Thai Palace
The Cheese Bar
Gilligans Greek food
Gilligans Juice bar
Perciballi Pools Italian Food
Butchers on the Block
Coopers Hawk
Rivers Edge
Eastern Flavors
Crepe Delicious
Taste Buds
Frites
Wine Venders
Viewpoint
Coopers Hawk
Sprucewood
Colchester Ridge Estate Winery
Hiram Walkers
Beer
Walkerville
Craft Head
Frank
Distilleries
Hiram Walkers
Lakewood Park, Tecumseh, Ontario