Date
Tuesday March 24th, 2015
Time
4:00pm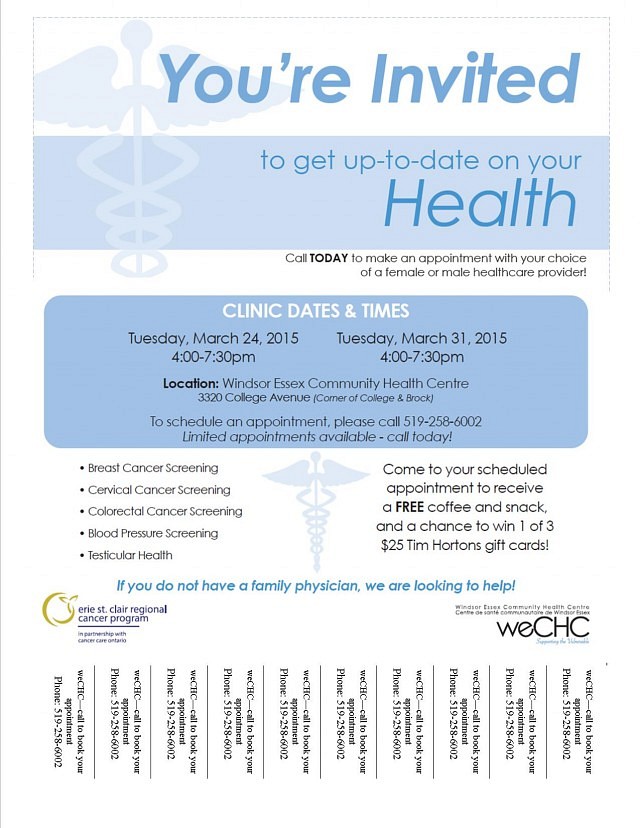 Call today to make an appointment for breast cancer screening, cervical cancer screening, colorectal cancer screening, blood pressure screening, and testicular health.
Come to your scheduled appointment to receive a free coffee and snack, as well as a chance to win 1 of 3 $25 Tim Hortons gift cards!
Clinic Dates & Times:
Tuesday, March 24th, 2015- 4:00 p.m. – 7:30 p.m.
Tuesday, March 31st, 2015: 4:00 p.m.- 7:30 p.m.
With your choice of a female or male healthcare provider.
To schedule an appointment, please call 519-258-6002. There are limited appointments available, call today!
Location
Windsor Essex Community Health Center
3320 College Avenue
Windsor, Ontario