Date
Monday July 4th, 2016
Time
11:00am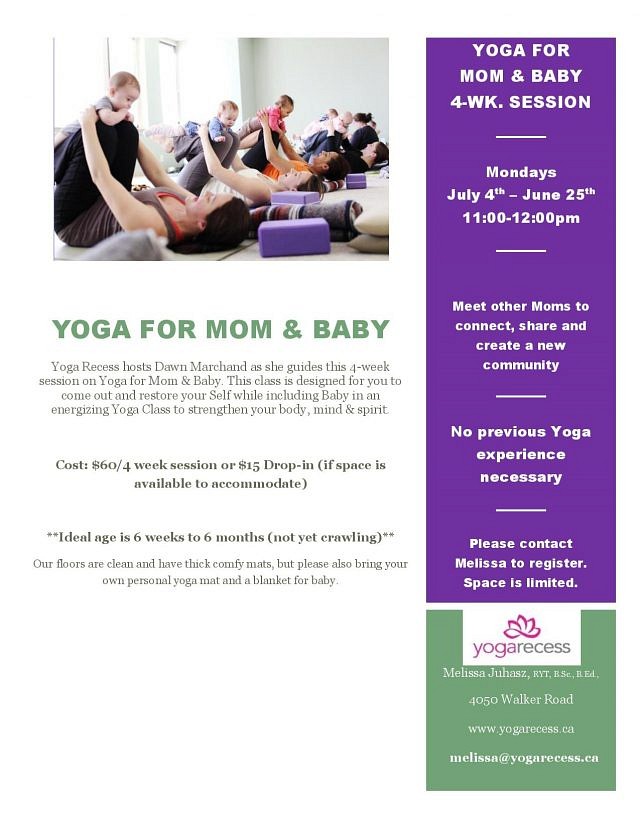 YOGA FOR MOM & BABY
Yoga Recess hosts Dawn Marchand as she guides this 4-week session on Yoga for Mom & Baby. This class is designed for you to come out and restore your Self while including Baby in an energizing Yoga Class to strengthen your body, mind & spirit.
Cost: $60/4 week session or $15 Drop-in (if space is available to accommodate)
**Ideal age is 6 weeks to 6 months (not yet crawling)**
Our floors are clean and have thick comfy mats, but please also bring your own personal yoga mat and a blanket for baby.
Location
YOGA RECESS
4050 WALKER ROAD
Windsor, Ontario