Date
Wednesday December 18th, 2013
Time
7:00pm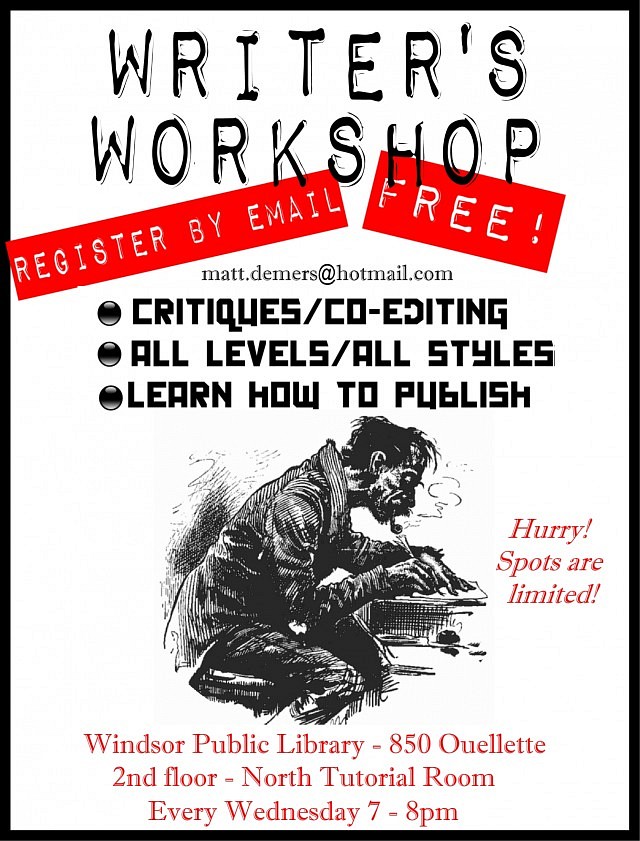 Established publisher, author, and editor looks to expand his critique group. No cost to join or attend. Critique other writers and get critiqued in turn. Network yourself with other writers, editors, and publishers. The best way to grow — critique and be critiqued.
Constructive, honest yet respectful critiques are our way. Register by email and reserve your place. Only a few spots remaining.
Looking for serious, committed writers to join. Hope to hear from you soon!
Location
Windsor Public Library - Central Branch
685 Ouellette
Windsor, Ontario