Date
Friday May 23rd, 2014
Time
10:00am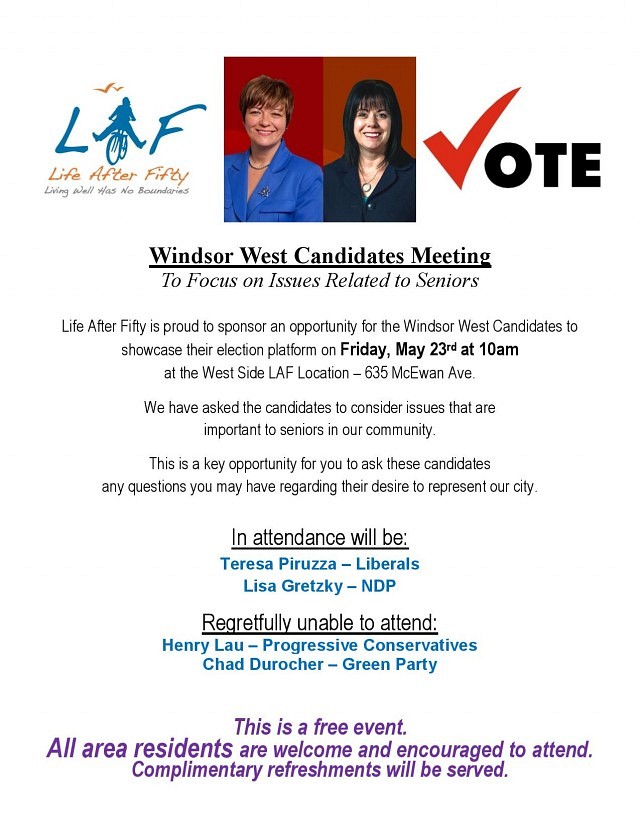 Life After Fifty is proud to sponsor an opportunity for the Windsor West Candidates to showcase their election platform THIS Friday, May 23rd at 10am at the West Side LAF Location – 635 McEwan Ave.
We have asked the candidates to consider issues that are important to seniors in our community.
This is a key opportunity for you to ask these candidates
any questions you may have regarding their desire to represent our city.
In attendance will be:
Teresa Piruzza – Liberals
Lisa Gretzky – NDP
Regretfully unable to attend:
Henry Lau – Progressive Conservatives
This is a free event.
All area residents are welcome to attend.
Complimentary refreshments will be served.
Location
Life After Fifty - West Side Location
635 McEwan Ave.
Windsor, Ontario