Date
Wednesday January 13th, 2016
Time
9:30am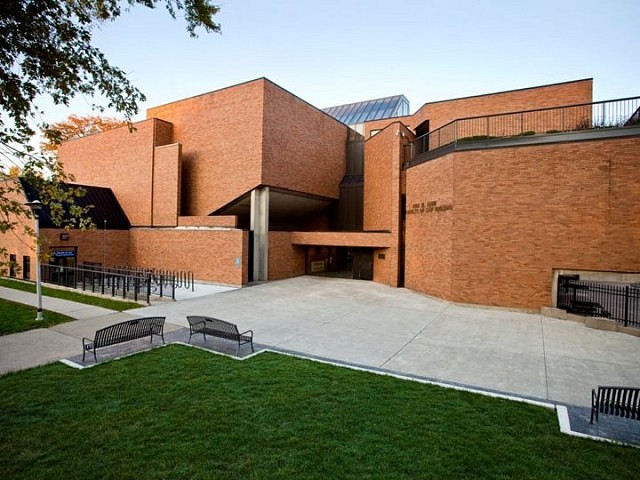 http://www.uwindsor.ca/law/677/justice-work
The Faculty of Law at the University of Windsor is proud to be hosting the eighth annual Justice at Work: Public Interest Career Conference. This conference provides an opportunity for law students to learn from leaders in the public interest arena, and is designed to illustrate pathways law students may pursue to attain legal careers that advance social justice.
The conference will take begin in the Ambassador Auditorium of the CAW for breakfast and a morning panel, then move to the Moot Court Room for the Keynote Address, and then return to the Ambassador Auditorium for a career fair with the participants. Please see my comment below for more information about this year's conference participants!
These events are generously supported by the Law Foundation of Ontario.
Please find the schedule of events below:
9:00 AM – 10:00 AM – Registration and Light Breakfast
Ambassador Auditorium – CAW Building
10:00 AM – 10:30 AM – Welcome
Ambassador Auditorium – CAW Building
10:30 AM – 11:40 AM – Morning Panel Discussion: How to Use Your Law Degree for Change
• Ari Kaplan, Partner, Koskie Minsky LLP
• Alhagi Marong, Legal Affairs Officer, United Nations Mission in South Sudan (UNMISS)
• Ryan Peck, Executive Director, HALCO
• Sukanya Pillay, Executive Director and General Counsel, CCLA
• Andrew Pinto, Pinto Wray James LLP
• Jagmeet Singh, NDP Critic to the Attorney General
Ambassador Auditorium – CAW Building
12:00 PM – 1:30 PM – Lunch and Keynote:
Desmond Cole, Columnist, Toronto Life
Moot Court (Room 1100) – Law Building
1:45 PM – 4:30 PM – Career Fair
Ambassador Auditorium – CAW Building
Participating Organizations:
• Canadian Civil Liberties Association (CCLA)
• Carranza LLP
• Chippewas of the Thames First Nation
• Ducharme Fox LLP
• Human Rights Legal Services Centre
• Koskie Minsky LLP
• Legal Assistance of Windsor (LAW)
• Legal Aid and Defender Association (LAD)
• Legal Services of South Central Michigan (LSSCM)
• Manitoulin Legal Clinic
• Pathway to Potential
• Pinto Wray James LLP
• South Asian Legal Clinic of Ontario (SALCO)
• United Nations Mission in South Sudan (UNMISS)
• Windsor-Essex Bilingual Legal Clinic
• Windsor Law's LL.M. Program
Location
Windsor Law
401 Sunset Avenue
Windsor, Ontario