Date
Friday May 30th, 2014
Time
8:00pm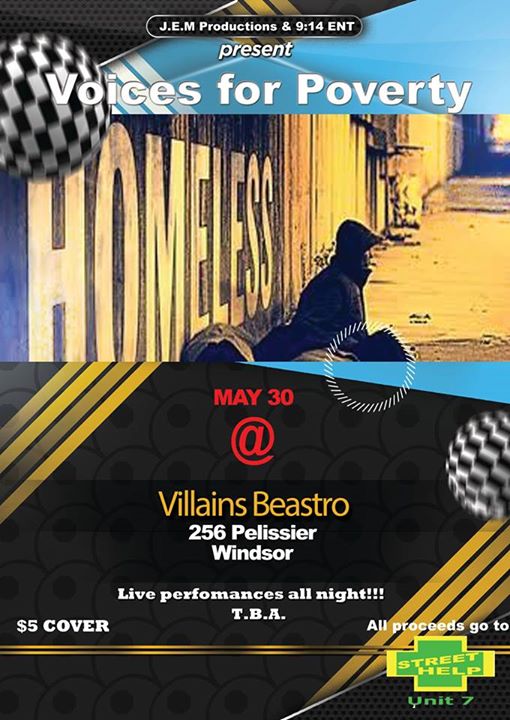 The issue of homelessness is one only those who have experienced it can truly understand; however for the rest its so important to have a sense of empathy for those who find themselves in this type of despair. On May 30 join us at Villains Bistro for a night of entertainment with phenomenal bands & singers of many genres ;as, they come together for one night only to voice the silence of the homeless in our city WIndsor Ontario.
PERFORMERS T.B.A. (1ST ARTIST NAME WILL DROP APRIL 22ND)
HOSTED BY DJ NEEDLE 914
All proceeds go to Street Help/Unit 7 Homeless Services located on 964 Wyandotte St E, Windsor, ON
$5 cover
MORE INFO T.B.A.
Location
Villains Beastro
256 Pelissier Avenue
Windsor, Ontario