Date
Saturday May 24th, 2014
Time
8:00am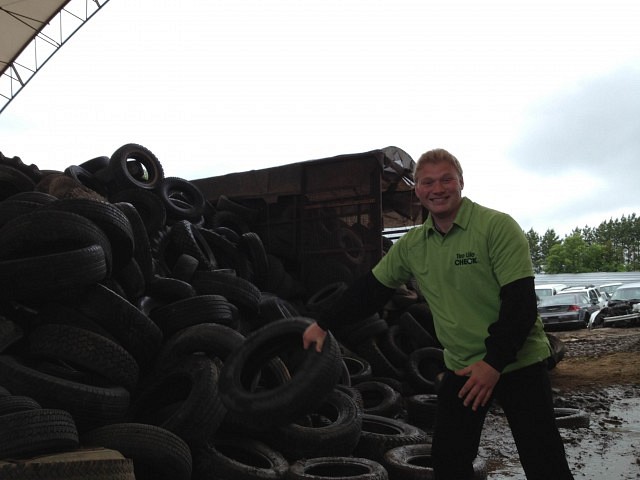 Between May 26 and May 31, Comber community members are invited to drop off their used Passenger, Light Truck and Agricultural tires for free at A & L Auto Recyclers Inc. to support the Sunshine Foundation of Canada!
In partnership with Ontario Automotive Recyclers Association (OARA) and Ontario Tire Stewardship (OTS), participating collector locations across Ontario will be hosting a Tire Take Back collection event where all tire fees associated with each tire dropped off during business hours will be donated to Sunshine Foundation – a Canadian charity that makes dreams come true for children with severe disabilities and life threatening illnesses.
The OARA location collecting the most tires will also win sustainable recycled tire products worth $15,000 to help transform a community space or not-for-profit project into a safer, greener living space.
In support of the event, A & L Auto Recyclers Inc. is holding a BBQ on May 24th and 25th from 8 a.m. to 2:30 p.m., including breakfast, lunch and plenty of other fun activities!
Details of your local participating collection location:
A & L Auto Recyclers Inc.
7525 County Road #42
Comber, Ontario
N0P 1J0
519-687-2886
http://www.auto-recyclers.com/
Visit RethinkTires.ca/TireTakeBack for more information and updates on the OARA Tire Take Back events!
Location
A & L Auto Recyclers Inc.
7525 County Road #42
Comber, Ontario