Date
Saturday December 14th, 2013
Time
9:00pm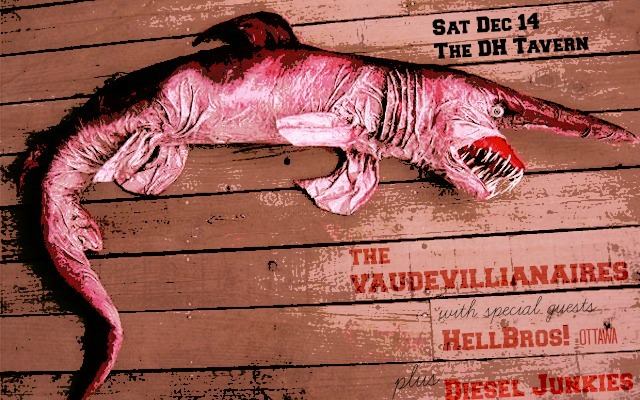 The Vaudevillianaires makes their West Windsor debut with a monstrous show at the mighty Dominion House Tavern (The DH).
http://thevaudevillianaires.bandcamp.com
Their very special guests are the hellacious rock and roll band of trouble from Ottawa called HellBros, who bring an equal sense of intensity and rock and roll bravado to the stage. A live show NOT to be missed!
http://hellbros.bandcamp.com
Kicking off the night are the gritty Motor City rock and roll of Windsor's own Diesel Junkies.
http://dieseljunkies.bandcamp.com/
Doors at 9pm.
Location
Dominion House Tavern (The DH)
3140 Sandwich Street
Windsor, Ontario