Date
Saturday April 30th, 2016
Time
4:30pm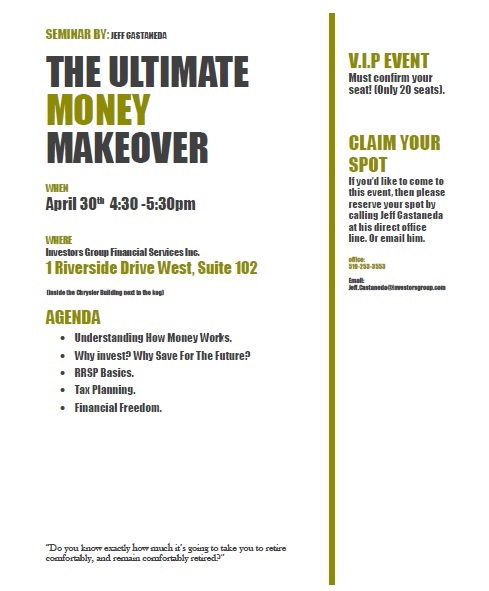 Would you like to learn how money works? And would you like to learn the steps you need to take to achieve financial freedom?
Financial planner, Jeff Castaneda, is hosting a 'FREE' seminar on money management. Those who attend will learn how they can achieve financial freedom by making better money decisions.
The event will take place on April 30th at 4:30 pm. The seminar will be hosted downtown Windsor, at 'Investors Group', at 1 Riverside Drive West, Suite 102.
Seats must be booked in advance, and you can claim your spots by emailing Jeff Castaneda at: [email protected], or via-phone at: 519-253-0757 ext. 282.
Location
Investors Group Financial Services (Board Room)
1 Riverside Drive West, Suite 102
Windsor, Ontario