Date
Tuesday April 25th, 2017
Time
4:30pm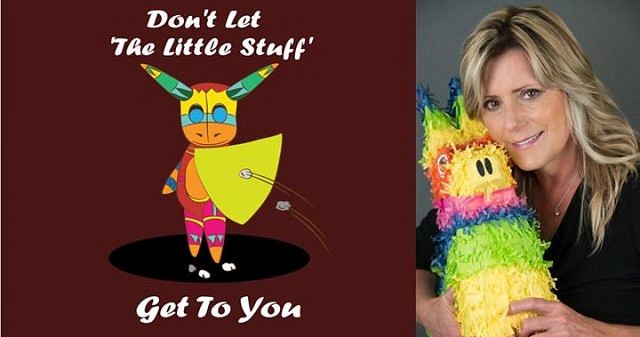 Come join WEF on April 25th for Networking, Dinner and our guest speaker, Charlene Renaud!
Topic: 'The Piñata Theory' which is a fun yet in-depth metaphor between a Piñata and a person, that explains "what's in your stuffing" can change your life dramatically.
In order to be the best we can be in business, in relationships, in our family and community, we need to come from a place of physical, mental, spiritual and emotional balance. If any area in our life is suffering, it affects every other component in our life. Charlene will speak about the effects of past experiences (stored in the subconscious mind) and how these can affect our current existence we, "if" we let it. She will demonstrate how quickly we can change our state of mind, by understanding of the mind/emotions. In order to be happy, healthy or successful in any area of our life, we need to be true to our innate self and gifts. Awareness of conscious thinking and spiritual connection will positively affect every area of our life.
Charlene Renaud is a proud member of the Canadian Association of Professional Speakers, Global Speakers Federation and the Certified Coaches Federation. She has a wealth of knowledge, memorable stories and life experience to share through her gifts of speaking and writing. She inspires people to heal, forgive, love, believe, transform and lead! Charlene has been in policing for 22 years and has seen the heartache that people with mental illness and/or drug addiction endure, moving her towards leading and partaking in many drug education events, as well as helping people with addiction or trauma.
Charlene is a professional singer and has performed at numerous functions and community events, including singing national anthems for the Detroit Tigers. She has organized singing contests and fundraisers. Charlene wrote the Highway 401 song in honor of her fallen colleagues at the OPP and victims of Canada's worst highway disaster in 1999. The song created awareness about highway safety and raised money for the Children's Hospital of Toronto.
Charlene has spoken professionally at hundreds of events and is passionate about helping people in their life journey, having experienced major struggles, transformation and extraordinary moments in her life. Charlene was born in Windsor at Hotel Dieu and was raised on a farm in Lakeshore.
Charlene is a co-author in The Change, book 12, the world's best selling self development book series. Her chapter is called 'The Piñata Theory' which is a fun yet in-depth metaphor between a Piñata and a person, that explains "what's in your stuffing" can change your life dramatically. We can alter events in our life when we understand the power and origin of the subconscious mind. And, we can consciously override, redesign and create a healthy existence regardless of past experiences. More information can be found at www.charlenerenaud.com.
Registration and Networking begins at 5:30 p.m., Dinner at 6:30 pm, Speaker at 7:30 pm. Deadline for reservations is 6pm Sunday, April 23rd, 2017. Must be a WEF Member to purchase the discounted tickets for $29. Guest tickets are $37.
Location
Spago South Windsor
3850 Dougall Avenue at Cabana Rd.
Windsor, Ontario