Date
Saturday June 14th, 2014
Time
11:00am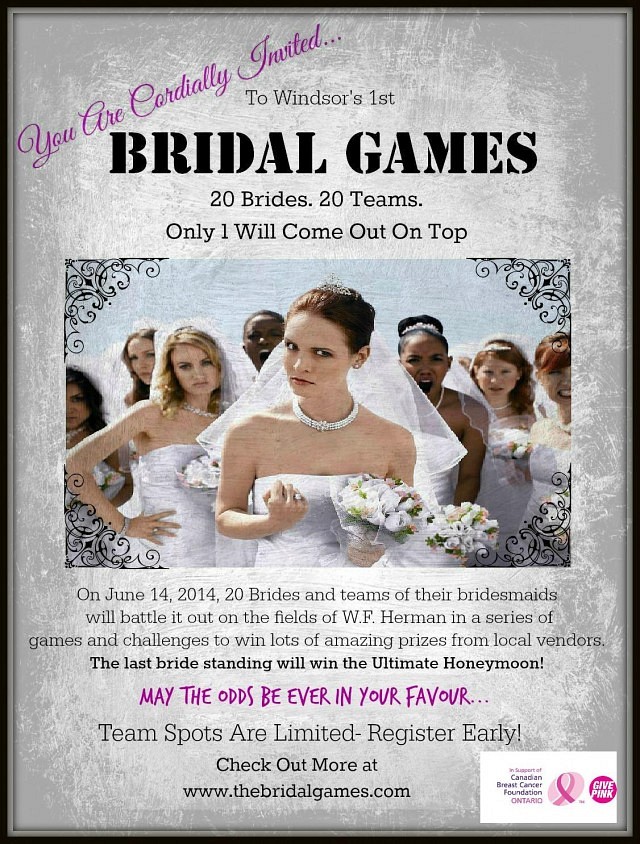 The Bridal Games is Windsor's frst competiton for brides and teams of their bridesmaids to battle it out against other brides to win prizes from some of our local sponsors!
Teams will compete in a series of challenges and games for points and the last bride standing will win the ultimate honeymoon vacation!
Location
W.F. Herman Secondary School
1930 Rossini Blvd.
Windsor, Ontario