Date
Friday May 9th, 2014
Time
8:30pm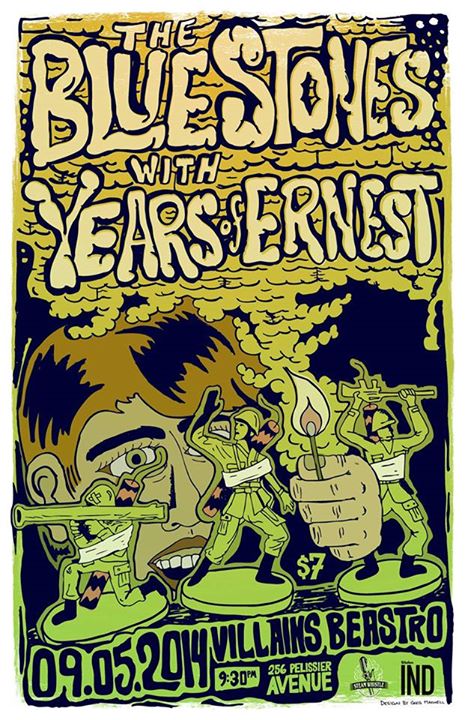 You know what's awesome? Windsor shows.
On Friday, May 9th Villains Beastro is going to get very, very loud. We hope you're ready to sweat with us and local favourites Years of Ernest for our first Windsor headliner of the year.
After months of writing and recording for our upcoming release, we're looking forward to a great night of rock n' roll featuring some of our newest material.
Thanks to Windsor Independent and Steam Whistle Pilsner for helping us put together this show, we sincerely hope you can make it!!
Years of Ernest
"What really matters… the very emphatic and now-sounding rock of Years of Ernest… The album rocks with the intensity of The Tragically Hip and the rootsy crossover appeal of Wilco and Death Cab for Cutie… The album has a number of high points…They've let out all the stops…"
What CBC Radio called:
"A damn good sounding record… It has a sensibility about it that it is pleasing, and it's great… A sense of urgency about a lot of the production technique and the song writing… (a force) surging forward… A wonderful CD."
http://www.reverbnation.com/YearsofErnest
The Fisher Kings
The Fisher Kings are a new breed of rock, merging the tones and styles of classic rock with new rock such as Wolfmother, The Black Keys, Rage Against the Machine, and The White Stripes. With the strong and versatile vocals of Graham Kennish, the inspired bass lines of James Carrick, and melodic rhythm and solos of Mike Priestyeski, The Fisher Kings deliver talent and accessibility both on record and at live venues.
The Blue Stones
www.thebluestones.ca
——————————————————————————
19+
$7 at the door
Location
Villains Beastro
256 Pelissier Avenue
Windsor, Ontario