Date
Sunday July 3rd, 2016
Time
2:00pm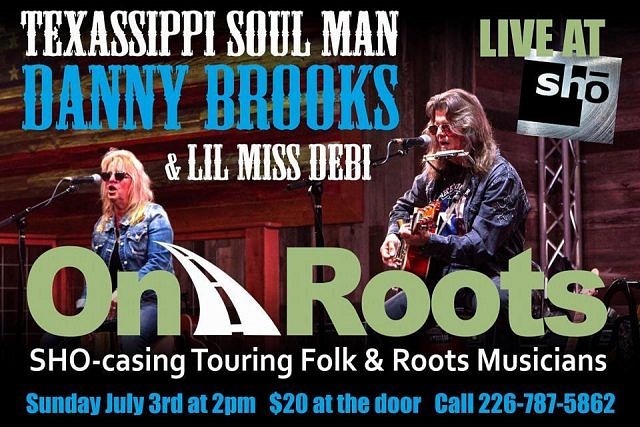 'Texassippi Soul Man' Danny Brooks Live at Sho
Sho is proud to announce the launching of a new concert series – On Roots – which will showcase performances by touring Folk and Roots musicians. To launch our new series, we are thrilled to present Danny Brooks, the Texassippi Soul Man himself! Danny's performances sweep over his audiences like a force of nature… Don't miss this incredible show!
Check out Danny at his website:
http://www.dannybrooksmusic.com/
'Listening to Danny Brooks is like driving out of Memphis, TN on a sunny Saturday morning into the Mississippi Delta listening to WDIA. It's one of those things where time stands still. A dash of Eddie Hinton, Solomon Burke, Rev. James Cleveland and Howlin' Wolf are all ingredients in Danny's soulful musical stew'. States Greg Martin of the Kentucky Headhunters. Maybe Greg Quill, noted musician and arts writer for the Toronto Star, sums it up the best: 'This is Roots music of great distinction.'
Date:Sunday, July 3 at 2 PM – 4 PM
Cost: $20 at the door.
Call: 226.787.5862
Location
Sho Art, Spirit & Performance
628 Monmouth Road - Unit 6
Windsor, Ontario