Date
Saturday August 30th, 2014
Time
11:00am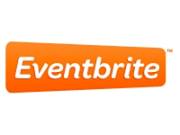 Order tickets via Eventbrite:
http://www.eventbrite.com/e/tecumseh-skating-registration-canskatecanpowerskatestarskate-tickets-12639293467?aff=efbevent
CanSkate is Skate Canada's flagship learn-to-skate program, designed for beginners of all ages. When you sign up for CanSkate you will be in a program that focuses on fun, participation and basic skill development. You will earn badges and other incentives as you learn fundamental skating skills. Lessons are given in a group format and led by an NCCP certified professional coach. Professional coaches are assisted by trained Program Assistants. The coach to student ratio is a maximum of 1:10. Skaters progress at their own rate and coaches make sessions active using teaching aids, music and a wide variety of activities that create a fun environment and promote learning. CanSkate is the feeder program to all other Skate Canada Skating Programs.
CanPowerSkate is an action-packed, high energy instructional power skating program geared to hockey and ringette skaters that focuses on balance, power, agility, speed and endurance. Skills, techniques and conditioning drills are taught in a progressive format that emphasizes how the skills apply to game situations. CanPowerSkate provides an alternative to figure skating and is an excellent complement for those athletes playing on hockey or ringette teams. Its unique skill award program provides incentives and motivation for skaters to continue to achieve.
CanPowerSkate is geared to skaters aged approximately six or older who already have basic forward and backward skating skills (they must be able to skate the length of the rink using alternate strides) and are able to stop on command without use of the boards. For safety reasons participants should wear full hockey/ringette equipment that is CSA approved. The coach to skater ratio is 1:10.
CanPowerSkate's Pre-Power is designed for young skaters, approximately four to six years of age who can stand up on skates and move forward (shuffle, walk or glide) who may not be ready for CanPowerSkate Level 1. Pre-Power helps develop basic skating abilities in a power skating-specific environment, including balance skills, forward and backward skating, stopping, turning and agility skills. The curriculum is presented in three progressive levels complete with its own awards to encourage participation and motivate skaters. Pre-Power has been designed to run concurrently with CanSkate sessions.
STARSkate offers opportunities for skaters of all ages to develop fundamental figure skating skills in the areas of ice dance, skating skills, free skate and interpretive skating. Unique in Canada, this program teaches figure skating skills in a group and/or private lesson format in a progressive and sequential manner and includes specifically designed awards and incentives. Skaters have the opportunity to take Skate Canada Tests through a nationally standardized testing system. Skaters who have mastered figure skating skills in STARSkate may also choose to pursue synchronized skating or pairs skating.
Location
Tecumseh Arena
12021 McNorton Street
Tecumseh, Ontario