Date
Tuesday April 18th, 2017
Time
10:00am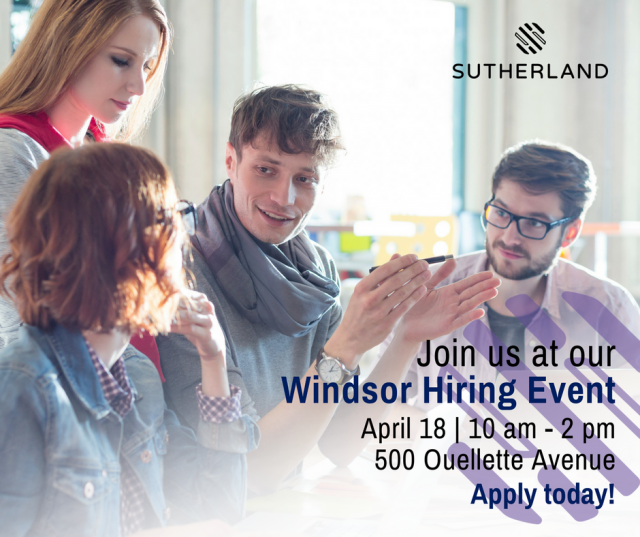 WE'VE GOT EXCITING NEWS TO SHARE!
Sutherland is GROWING and BRINGING NEW JOBS TO WINDSOR!
Join us Tuesday, April 18th, for an onsite job fair.
500 Ouellette Avenue
10 am – 2 pm
Bring your up-to-date resume for immediate consideration.
We are looking for technical support specialists, help desk technicians and customer service/inbound sales consultants.
Entry level jobs available with pay starting at $13/hour and up to $14/hour for bilingual roles.
Apply today at bit.ly/sutherlandcareersca
Join us.
Location
Sutherland
500 Ouellette Ave
Windsor, Ontario