Date
Saturday January 18th, 2014
Time
8:00pm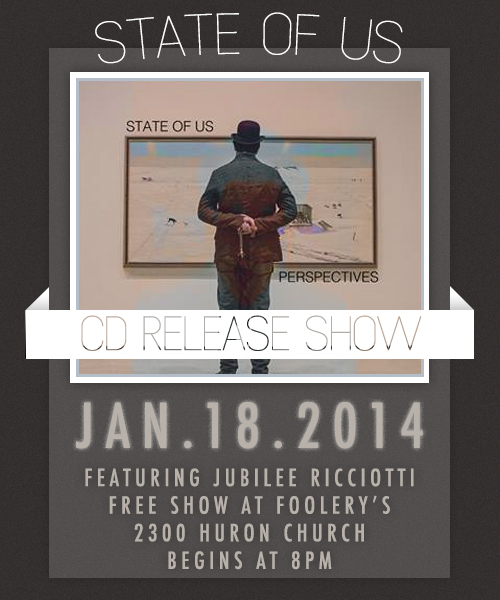 State of Us is happy to finally announce that their debut CD "Perspectives" will be available on January 18th, 2014. We invite you to join us as we perform the entire album + our favourite songs along with our friend Jubilee Ricciotti!
Where?
Foolery's (2300 Huron Church, Windsor, ON)
When?
January 18th, 2014 at 8pm!
How much?
Absolutely free to get in. Buy a drink or two and chill with us!
Our CD "Perspectives" will be sold for $10
CDs include 9 track disc and band poster
We will have t-shirts and stickers available also!
Location
Foolery's Sports Bar & Grill
2300 Huron Church
Windsor, Ontario