Date
Sunday July 17th, 2016
Time
9:00am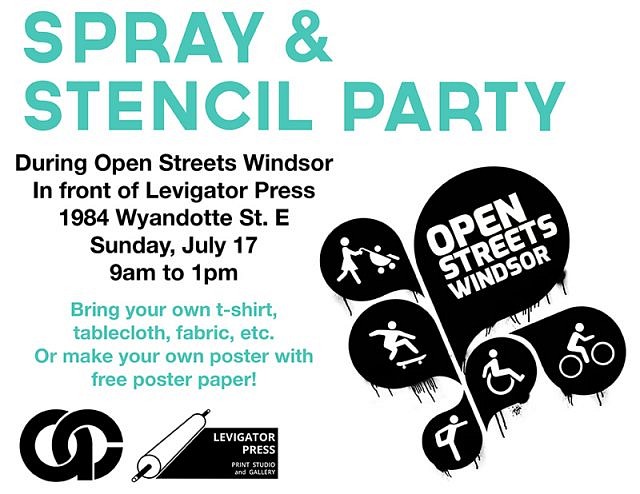 The Arts Council of Windsor & Region and Levigator Press are joining forces to host a Spray and Stencil Party for Open Streets on July 17th from 9am – 1pm out in front of Levigator Press.
Bring an old t-shirt, jacket, towel, table cloth, fabric or use a complimentary sheet of poster paper and be guided through a quick spray paint stencil demo and design your own piece using assorted stencils available.
Drop by this free event and make your mark!
Location
Levigator Press
1984 Wyandotte Street East
Windsor, Ontario