Date
Saturday April 11th, 2015
Time
12:00pm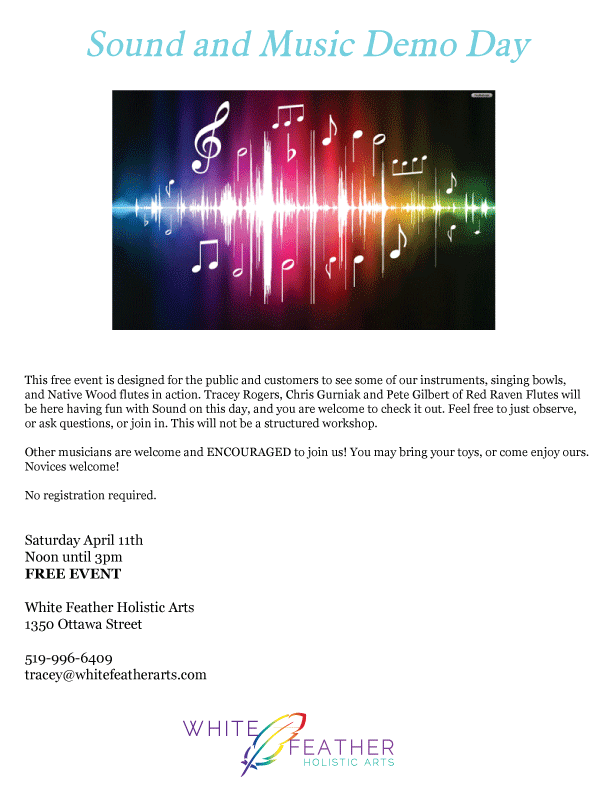 This free event is designed for the public and customers to see some of our instruments, singing bowls, and Native Wood flutes in action. Tracey Rogers, Chris Gurniak and Pete Gilbert of Red Raven Flutes will be here having fun with Sound on this day, and you are welcome to check it out. Feel free to just observe, or ask questions, or join in. This will not be a structured workshop.
Other musicians are welcome and ENCOURAGED to join us! You may bring your toys, or come enjoy ours. Novices welcome!
No registration required.
Saturday April 11th
Noon until 3pm
FREE EVENT
White Feather Holistic Arts
1350 Ottawa Street
Please contact us at White Feather to pre register.
519-996-6409
[email protected]
Location
White Feather Holistic Arts
1350 Ottawa Street
Windsor, Ontario