Date
Thursday June 11th, 2015
Time
7:00pm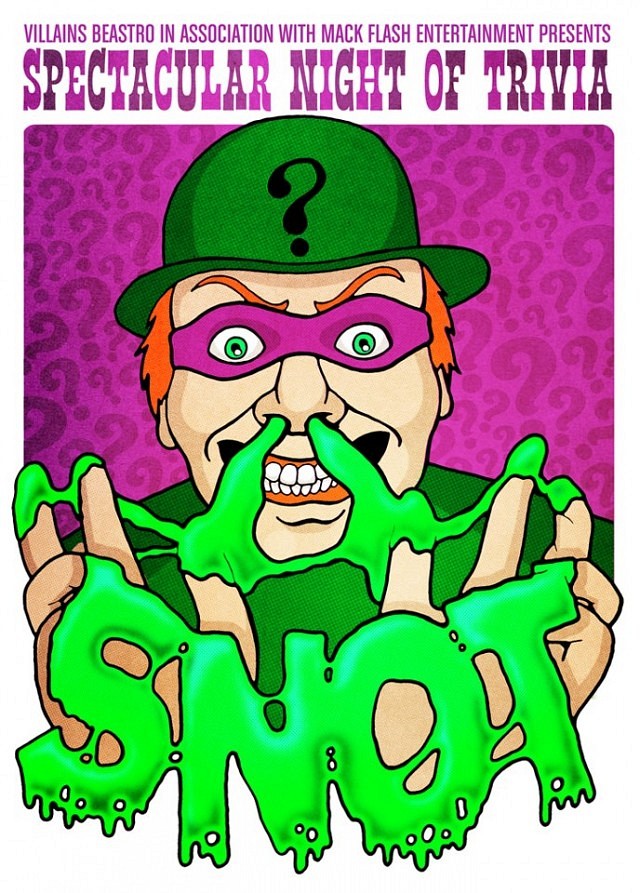 SNOT is a trivia event unlike any you have ever seen!
Focused on movie and TV trivia, SNOT is a live game-show where teams compete for the chance to win a variety of prizes.
Video questions, audio, pictures and classic trivia are combined to test your knowledge of movies and TV from the past all the way up to the present-day!
For more information, check us out on Facebook at the link below!
Location
Villains Beastro
256 Pelissier
Windsor, Ontario