Date
Monday May 9th, 2016
Time
2:00pm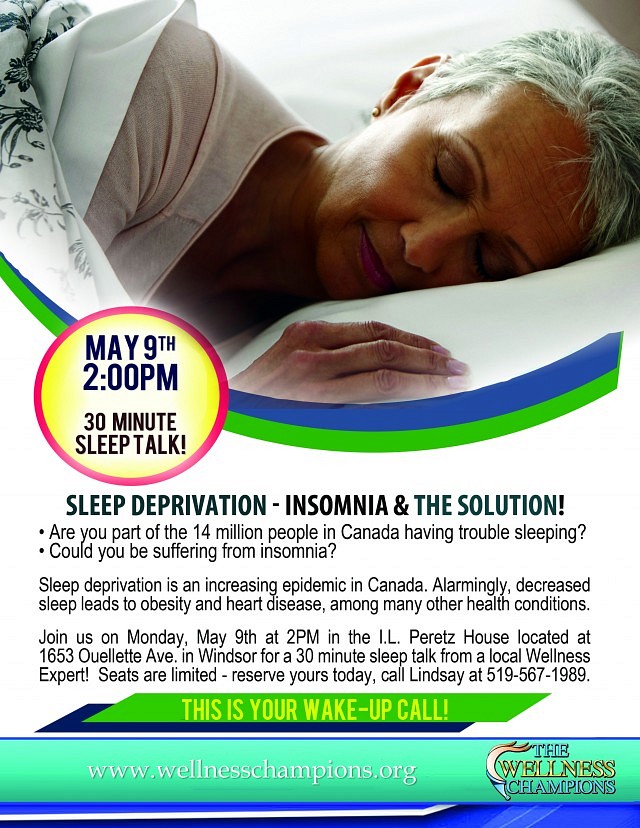 Sleep Deprivation – Insomnia & The Solution
– Are you part of the 14 million people in Canada having trouble sleeping?
– Could you be suffering from insomnia?
Sleep deprivation is an increasing epidemic in Canada. Alarmingly, decreased sleep leads to obesity, and heart disease, among many other health conditions.
Join us on Monday, May 9th at 2PM in the I.L. Peretz House located at 1653 Ouellette Ave. in Windsor for a 30 minute sleep talk from a local Wellness Expert.
Seats are limited – reserve yours today, call Lindsay @ 519-567-1989
Location
I.L. Peretz House
1653 Ouellette Avenue
Windsor, Ontario