Date
Wednesday July 1st, 2015
Time
2:00pm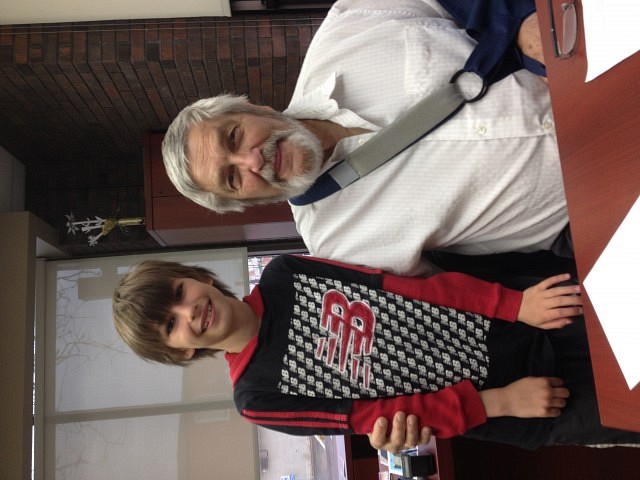 May 1, 2015
Hi,
My name is Myles Benic, and I am 10 years old. I lost my (pepe) grandfather to cancer.
I will be shaving my head along with my papa, Ray Meloche, other brave volunteers'' and the Mayor of Lake Shore Mr. Tom Bains . I will give the money
Icon Salon , Spa and Barbershop
to In Honour of the Ones We Love for Kids Beating Cancer Honourable Little Ninjas Program, for children with cancer & other life threatening illnesses .Haircuts and shaving will be done by Kevin and Liz. Kevin is owner of
The shave/cut-a-thon will be held on Wednesday July 1, 2015 during the Canada Day festivities at Lakeview Park in Belle River. We will be there from 2:00 p.m. until 7:00 pm doing haircuts for $25.00 ( with a charitable receipt) and the shave-a-thon will be starting at 7:00 p.m.
Please join us for this worthy cause and either pledge or shave/cut your hair along with me.
Thanking you for helping me make a difference for the ones we love
Sincerely,
Myle s Benic
Location
Llake Shore park in Belle River
100 Lake Road
Belle River, Ontario