Date
Friday October 14th, 2016
Time
9:30am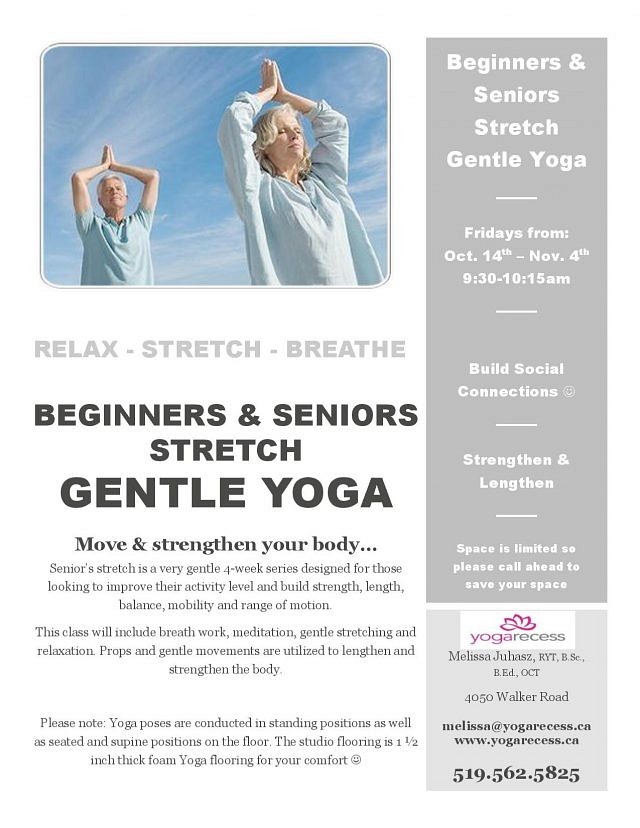 RELAX – STRETCH – BREATHE
BEGINNERS & SENIORS STRETCH GENTLE YOGA
Move & strengthen your body…
Senior's stretch is a very gentle 4-week series designed for those looking to improve their activity level and build strength, length, balance, mobility and range of motion.
This class will include breath work, meditation, gentle stretching and relaxation. Props and gentle movements are utilized to lengthen and strengthen the body.
Please note: Yoga poses are conducted in standing positions as well as seated and supine positions on the floor. The studio flooring is 1 ½ inch thick foam Yoga flooring for your comfort 
Location
YOGA RECESS
4050 WALKER ROAD
Windsor, Ontario