Date
Wednesday October 29th, 2014
Time
6:00pm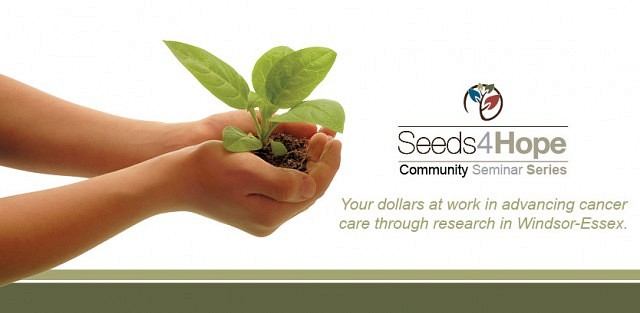 The Windsor Essex County Cancer Centre Foundation, together with the University of Windsor and our community partners, Windsor Regional Hospital and the Windsor Cancer Research Group are very pleased to announce the inauguration of the Seeds4Hope Community Seminar Series.
Your dollars at work in advancing cancer care in Windsor-Essex.
Join us! Hear about the exciting advances in cancer research happening in our community.
•How Seeds4Hope projects have fostered relationships between scientists and health care professionals,
•Impacts of Seeds4Hope grants on improved cancer care in our community,
•Progress updates of past and current Seeds4Hope research projects, and
•Additional grants received as a result of Seeds4Hope funding.
Speakers – 2009 Seeds4Hope Grant Recipients:
Dr. Dora Cavallo-Medved
Dr. Eleanor Maticka-Tyndale
Dr. Lisa Porter
Location
Willistead Manor
1899 Niagara Street
Windsor, Ontario