Date
Monday January 12th, 2015
Time
9:00am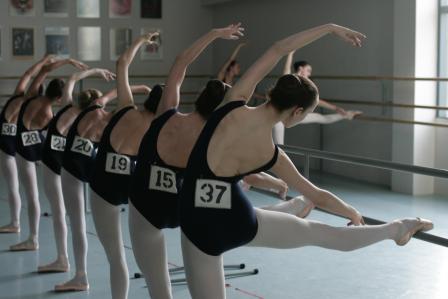 The RWB School will be holding auditions for all three of the RWB School professional training programs: the full-time Ballet Academic Program for students from grades 6 to 12, and RWB School's two graduate programs (Aspirant Program and the Teacher Training Program). Every student with a dream to dance or teach professionally is encouraged to attend.
Those who audition have the opportunity to win a full tuition scholarship for the four week Summer Session taking place in July 2015. The four week Summer Session serves as the second phase of the audition process for the full-time program.
Pre-registration is recommended and prospective students are encouraged to register now.
All pre-registrations will be entered to win one of four custom designed bodysuits from Elevé Dancewear. The RWB School also accepts walk up auditions the day-of and auditions by DVD are also accepted. To download the registration form and learn more information, please visit the RWB School website at http://rwb.org/school/professional-division/audition or call the RWB School Office at (204) 957-3467.
Location
Edmunds Towers School of Dance
2555 Jefferson Ave nue
Windsor, Ontario