Date
Friday September 30th, 2016
Time
7:00pm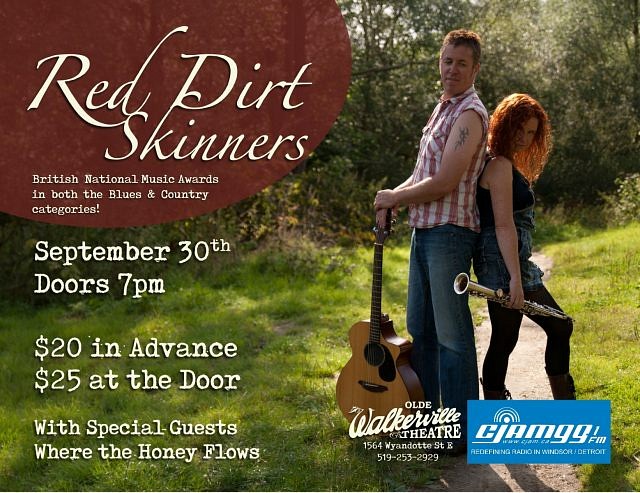 The Red Dirt Skinners blend folk, country, blues and jazz music into something refreshingly different and instantly recognisable.
In 2013 the Red Dirt Skinners became the first band in history to succeed at both the British Blues and the British Country Music awards.
Comfortably blending exceptional, almost telepathic, harmonies with the unique instrumentation of soprano saxophone and acoustic guitar, audiences fall in love with the Skinners sound.
Hailing from the South East of England, Rob and Sarah have both been musicians for the majority of their lives.
Don't miss this amazing duo! Tickets are $20 in advance and $25 at the door. Available online or at the Olde Walkerville Theatre box office.
Location
Olde Walkerville Theatre
1564 Wyandotte St E
Windsor, Ontario