Date
Sunday September 25th, 2016
Time
See Description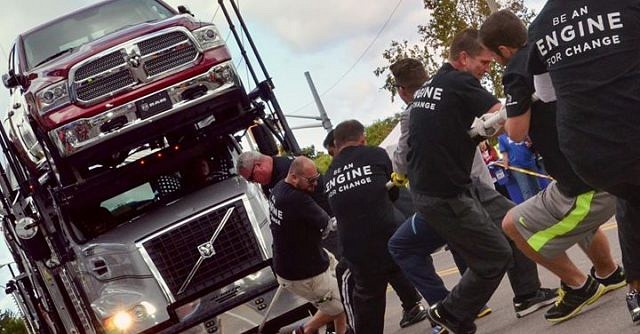 Sunday, September 25, 2016 teams of 15 will pull over 85,000 pounds in support of United Way/Centraide Windsor-Essex County!
Pull a tractor trailer loaded with RAM Trucks a distance of 100 feet in the shortest time! The fastest teams will participate in a pull-off! The team with the shortest combined time of their three pulls will be awarded prizes and bragging rights! Prizes will also be awarded to the 2nd and 3rd place teams AND the top fundraising team. Consolation pull-off round for the 4th place team – prizes awarded.
NEW THIS YEAR: Raise more money, earn seconds off your time
Take one second off your pull time for every $500 raised over and above the $1,000 minimum pledge. (Up to 4 seconds)
Register by September 22, 2016
REGISTER ONLINE HERE: http://bit.ly/1WIxfad
Special thanks to FCA Foundation, the official sponsor of the RAM Tough Truck Pull for United Way
Disclaimer: Teams must include a minimum of four female participants. Youth teams are not required to have female participants. All team members must be at least 16 years of age or older to participate.
Note for Youth Teams: Teams may be comprised of participants between 16 to 18 years of age. Two members of the team must be supervising adults of at least 18 years of age.
Location
1 Riverside Drive West
Windsor, Ontario