Date
Saturday October 4th, 2014
Time
9:00am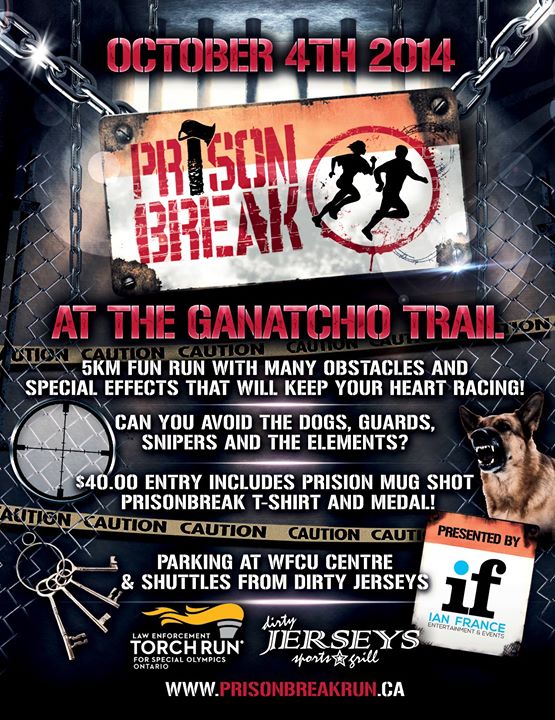 5KM Challenge fun for the whole family!
Many obstacles and effects that will keep your heart racing.
Can you avoid the guards, dogs, snipers and the elements?
$40.00 entry includes Prison Mug Shot, Medal and Prisonbreak t shirt.
Parking at WFCU Centre and shuttles form Dirty Jerseys
www.prisonbreakrun.ca to register, donate or sponsor.
Pre Registration Event September 14 4:00pm-7:00pm at The Bull n' Barrel. Save $5.00 when you pre register this date!
Pre registration October 2 at Dirty Jerseys 5:00pm-8:00pm
Location
Ganatchio trail
Windsor, Ontario