Date
Sunday February 15th, 2015
Time
2:00pm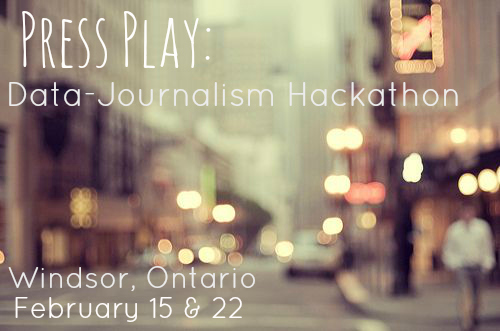 In celebration of Open Data Day, Hackforge's Press Play: Data-Journalism Hackathon brings together local post-secondary students around government open data. Starting Sunday, February 15th at Windsor Public Library, teams made up of one journalism student and one computer science student will be given assignments with unique local data sets. They will have one week to create an interactive visualization using Windsor data.
Interactive visualizations bring complex data to life. The reader is able to explore facts and figures in a way which merges technology and design.
Registration is free and open to any post-secondary student with an interest in either journalism or computer science.
Register now: http://goo.gl/qV4XfD
More info: www.hackf.org
Location
Fred Israel Room - Windsor Public Library Central Branch
850 Ouellette Avenue
Windsor, Ontario