Date
Sunday May 29th, 2016
Time
9:00am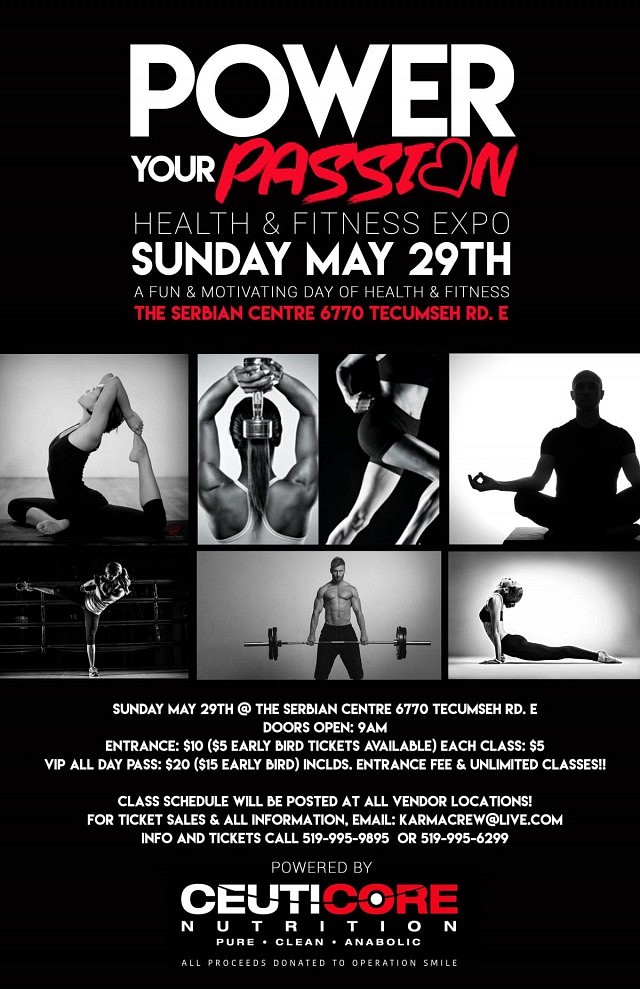 Power Your Passion is a Health & Fitness Expo that aims to promote local businesses while showcasing a variety of fitness & health avenues available within the city of Windsor.
Come browse an array of local business vendors that include nutrition, fitness & training, products & services!
Bring your workout gear to participate in the all-day fitness classes & demonstrations! The best instructors in the city have come together to provide a wide variety of classes including kick-boxing, yoga, bootcamps, Zumba etc. Come try a class you've always wanted to try!
Class schedule will be posted soon!
All proceeds from this event will be donated to Operation Smile.
This event is powered by Ceuticore Nutrition
Media Sponsor: DarkRoast Digital
ONLINE TICKET PURCHASE HERE:
https://www.universe.com/events/power-your-passion-health-and-fitness-expo-tickets-LKJ53P
Location
Serbian Centre
6770 Tecumseh Road East
Windsor, Ontario