Date
Tuesday May 16th, 2017
Time
7:00pm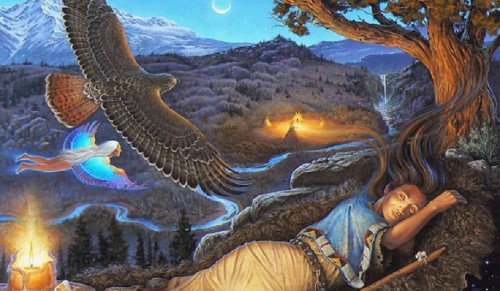 This is a wonderful opportunity to experience journeying. In this meditation you will be guided by Tracey to having an encounter with a member of the animal kingdom. Animals have innate wisdom bring to us, some deliver it directly with words, others through their actions in how they appear to us.
You do not need to have any previous experience with journeying or meditation to benefit from this event.
You will have the option of sitting on the floor or on a chair. If you would like to be on the floor, please bring a meditation cushion, or a blanket for comfort, and /or a yoga mat.
When: Tuesday May 16th, 7-8pm
Cost: $20 + hst
Where: White Feather Holistic Arts, 1350 Ottawa Street, Windsor
Space is limited. Please contact White Feather Holistic Arts via email, phone or in person to register.
519-996-6409
[email protected]
Location
White Feather Holistic Arts
1350 Ottawa St
Windsor, Ontario