Date
Tuesday March 31st, 2015
Time
8:30am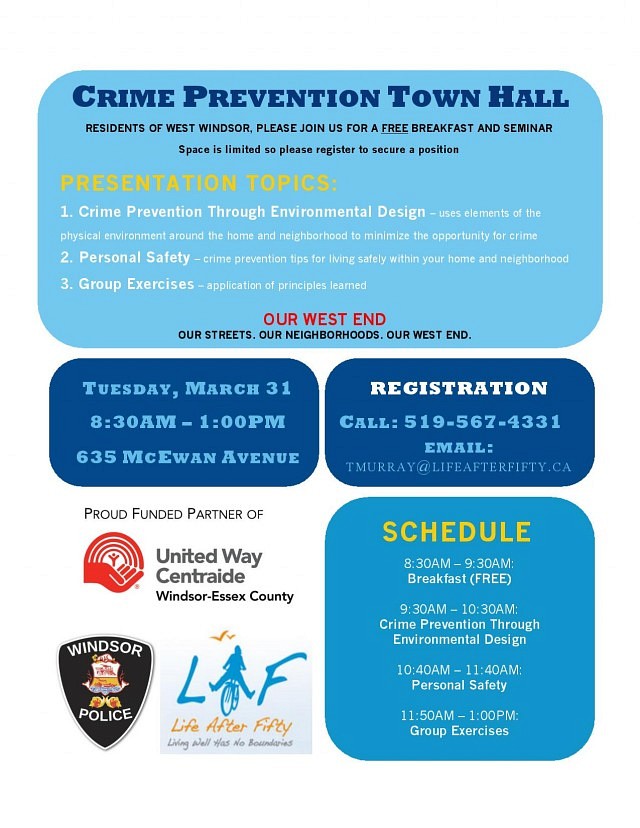 Our West End
invites West Windsor Residents
to join us for our featured workshop:
Crime Prevention through Design
Learn about residence/home design for security and personal safety.
Join us for a free breakfast and learning opportunity.
Tues March 31st,
8:30am – 1pm
Registration: 519-567-4331, or [email protected]
All ages welcome.
Presented in partnership with:
Windsor Police Services, Life After Fifty and through United Way's Creating Thriving Neighbourhoods priority.
Location
Life After Fifty
635 McEwan Avenue
Windsor, Ontario