Date
Friday August 19th, 2016
Time
12:00pm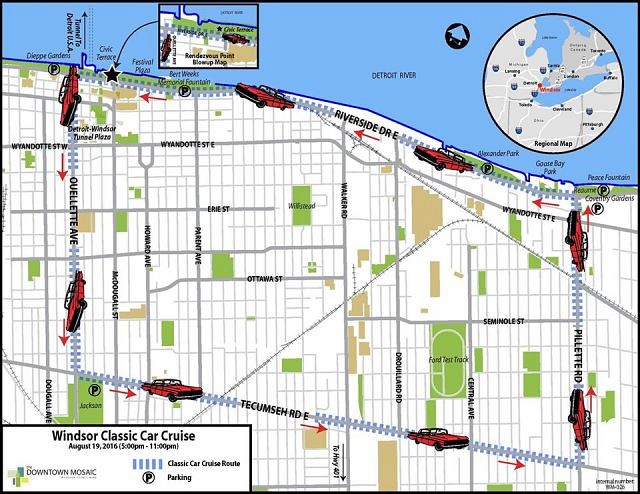 The car cruise will be taking place August 19, 2016. The Ouellette Car Cruise kicks off its cavalcade of classic and vintage vehicles at 5:00 pm from the Riverfront's Civic Plaza.
The route runs south from Riverside Drive at Ouellette Avenue to Tecumseh Road East, travels east to Pillette Road and west on Riverside Drive back to Ouellette Avenue.
Prior to the cruise and following the cruise the Riverfront's Civic Plaza will be used as a rendezvous and gathering destination where participants can kick back relax and showcase their vehicles.
Location
Downtown Windsor
Ouellette Avenue
Windsor, Ontario