Date
Wednesday October 21st, 2015
Time
12:30pm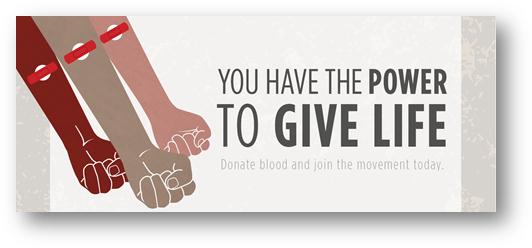 What if you found out you had a great power? Like the power to give life? That is what you are doing when you donate blood. The power has been inside you all along.
240 donors are needed every week in our community to meet patient needs. Join the movement to give life and bring a friend.
Book your appointment to give life now by downloading the GiveBlood App, visit www.blood.ca
or call 1-888-2-DONATE
Remember FREE Cookies and Juice are waiting!
Location
General Amherst High School
130 Sandwich Street South
Amherstburg, Ontario