Date
Thursday December 31st, 2015
Time
6:00pm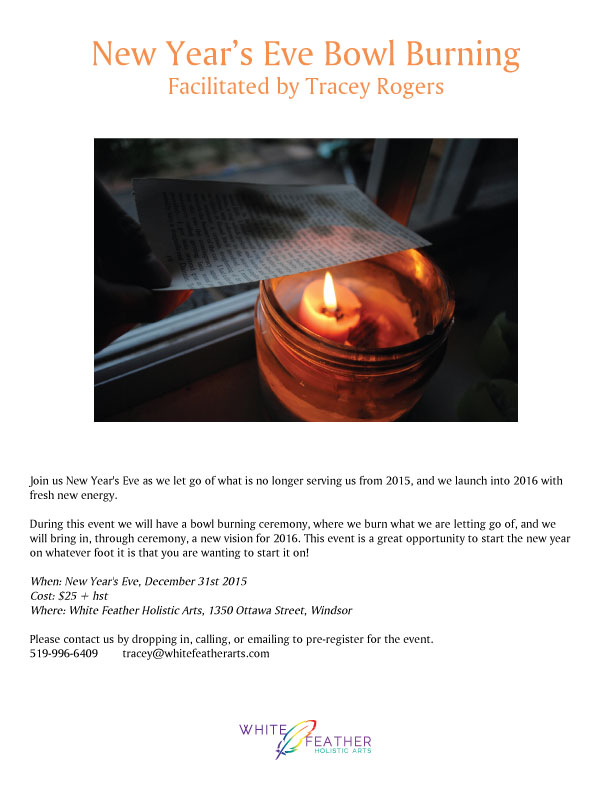 New Year's Eve, Bowl Burning
facilitated by Tracey Rogers
Join us New Year's Eve as we let go of what is no longer serving us from 2015, and we launch into 2016 with fresh new energy.
During this event we will have a bowl burning ceremony, where we burn what we are letting go of, and we will bring in, through ceremony, a new vision for 2016. This event is a great opportunity to start the new year on whatever foot it is that you are wanting to start it on!
* Social gathering to follow.
When: New Year's Eve, December 31st 2015
6:00 pm – 8:00 pm
Cost: $25 + hst
Where: White Feather Holistic Arts, 1350 Ottawa Street, Windsor
Please contact us by dropping in, calling, or emailing to pre-register for the event.
519-996-6409 [email protected]
Location
White Feather Holistic Arts
1350 Ottawa St
Windsor, Ontario