Date
Friday March 10th, 2017
Time
7:00pm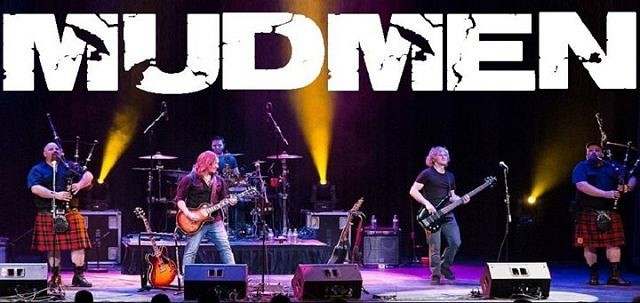 Join Canadian band the Mudmen at the Olde Walkerville Theatre for their CD Release Concert! Tickets are $22 in advance or $27 at the door.
Always entertaining and definitely unique, The Mudmen are a blast of Celtic energy whose members are known to be characters both on and off the stage. Their music has been featured on Xbox and PlayStation games, NBC's television show "Black Donnellys", WWE Wrestling, Don Cherry's hockey videos, The Mackenzie Brothers TWO-FOUR Special on CBC, HBO'S Shameless TV show, HNIC Coach's Corner (Dale Hunter tribute), 6 music videos on Much Music, and they've reached top 20 on the Edge radio.
The Mudmen's career highlights include 12 Canada Walk of Fame Ceremonies, a Leaf & Bruins Game at The ACC, opening performance for ZZ Top & The Guess Who, and a performance at TSN's "For the Love of The Game" Canadian gold ring presentation with Sidney Crosby.
The Mudmen have 8 studio recordings and are planning to release their 9th CD soon.
Location
Olde Walkerville Theatre
1564 Wyandotte Street East
Windsor, Ontario