Date
Saturday July 26th, 2014
Time
9:00am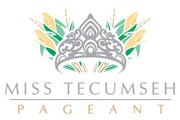 The 2014 Miss Tecumseh Pageant contestants will be holding a charity car wash at the Tecumseh Fire Hall on Saturday, July 26, 2014.
The event takes place on Lesperance Road at the Tecumseh Fire Hall between 9am and 2pm.
Proceeds from the event will benefit the Canadian Cancer Society.
Come out and get your car washed and meet with all the contestants competing in this year's Miss Tecumseh Pageant to be held at the Tecumseh Corn Festival.
Thank you Piskey Mobile Auto Wash and Detailing! for sponsoring this event.
Location
Tecumseh Fire Hall
975 Lesperance Rd
Tecumseh, Ontario