Date
Thursday October 16th, 2014
Time
7:00pm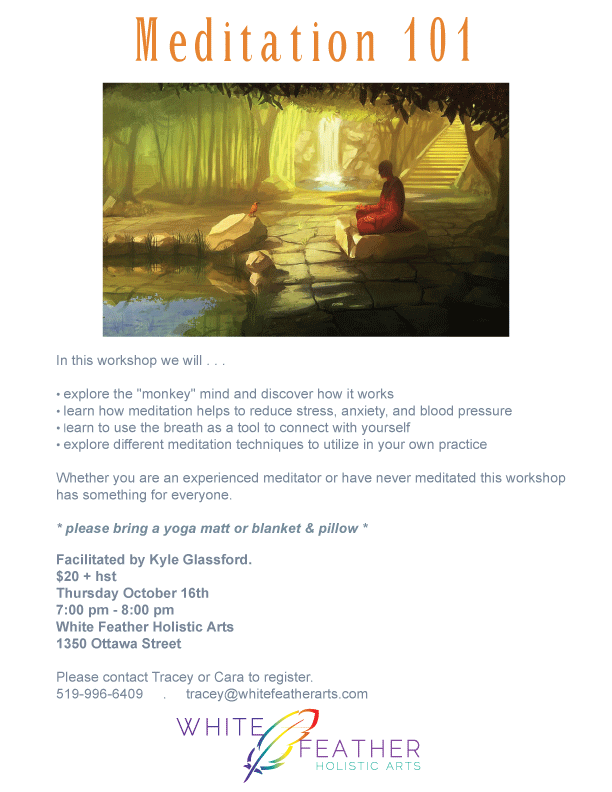 In this workshop we will . . .
• explore the "monkey" mind and discover how it works
• learn how meditation helps to reduce stress, anxiety, and blood pressure
• learn to use the breath as a tool to connect with yourself
• explore different meditation techniques to utilize in your own practice
Whether you are an experienced meditator or have never meditated this workshop
has something for everyone.
* please bring a yoga matt or blanket & pillow *
Facilitated by Kyle Glassford.
$20 + hst
Thursday October 16th
7:00 pm – 8:00 pm
White Feather Holistic Arts
1350 Ottawa Street
Please contact Tracey or Cara to register.
519-996-6409 . [email protected]
Location
White Feather Holistic Arts
1350 Ottawa Street
Windsor, Ontario